Chicken Nugget
by Elizabeth
(North Carolina, USA)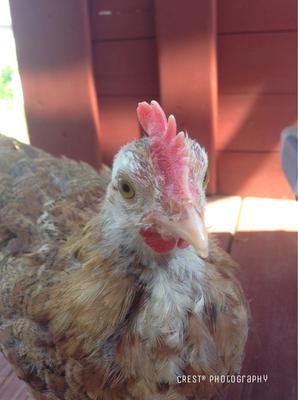 4/?/15 - 6/16/15
Chicken Nugget was a nice little chicken. I got him in April, along with his brother Punjab (who tragically died too young).

He loved waking up in the morning and taking a stroll along the flowers in my backyard. He loved eating worms and the occasional grasshopper. Such a joyful, wonderful chicken.

I'd carry him and take him to a bug hotspot and he'd cheerfully go along, not to mention he would also chase after me. I would put him up in my playhouse and he'd sit on the flower pot, dusting himself with soil. He was killed by one of my dogs, his neck was broken. I was devastated and I buried my little beauty.

Rest in peace, buddy.
Join in and write your own page! It's easy to do. How? Simply click here to return to Chicken Memorials and Pictures..
If you found this helpful, please take a few seconds to share it - thank you!