Gertrude the Good Chicken
by Joyce
(Eastern Shore, MD)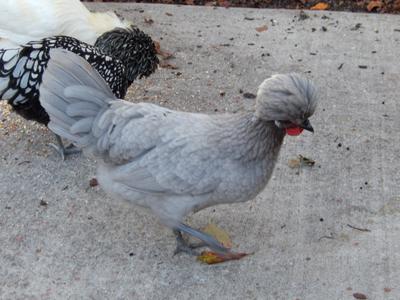 Gertie
Gertrude, or "Gertie" or "Gertis-truid" was one of the "mean girls".

We bought all 4 of our girls together as one day olds. Henny (Hennrietta) Penny (Penelope) Gertie (Gertrude) and Bob (Roberta Jo). Penny became Benny at about 5 months old.

Gertie and Henny were inseperable, and we nick-named them the Mean Girls. Bob is the docile one.

Gertie was beautiful; grey with huge waddle. We lost her today to sudden chicken death, and part of the pain is not knowing why. She gave us the gifts of eggs daily and we loved her. She was exactly one year old.
If you found this helpful, please take a few seconds to share it - thank you!