'Chicken eggs for hatching' - or
'The Incr-egg-ible Journey'.
A poem (and a story) about taking twelve hatching chicken eggs on a three day, 1500 mile journey across the Alps from England to Italy.

Will they survive?  It will be a miracle if they do!
"Chicken eggs for hatching

-  I want to do it right"

I woke and said to husband Mike

In the middle of the night.

It's difficult to get hatching eggs for anything other than brown chickens in our part of Italy.  I asked for advice from the President of the UK Poultry Club and he suggested taking some back with me next time I returned from the UK to our home in Italy.

"Hmmm ... worth a try", I thought.
These are the six eggs we took on the journey to our home in Italy.
Chicken eggs for hatching -

We got some eggs that day

From a lady name of Caroline

Whose chickens were all in lay.

So I looked up in a poultry magazine the name of a reputable breeder near to where we were staying - and sure enough, she gave us a selection of lovely healthy eggs from different breeds - Copper Marans, Easter Eggers, Buff Orpingtons and Speckled Sussex. 

I talk about how to find a reputable breeder on this page.

This is one of Caroline's lovely mother hens who provided some of our eggs.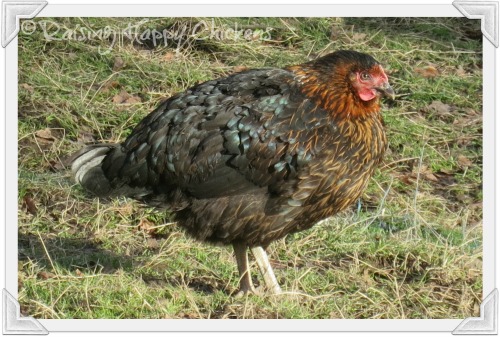 Chicken eggs for hatching -

We put them in the car.

From the UK, home to Italy

Those eggs would travel far.

About 1500 miles, actually.  It's a three day journey we do once or twice a year with our dog Nero - but this was the first time with potential baby chickens!

I would need to turn them several times each day to stop the blastocyst (embryo in the making), if there is one, from sticking to the wall of the shell.

See this page for more information about how to treat eggs before you incubate them.

The eggs were safely wrapped in a strong box on the back seat of the car.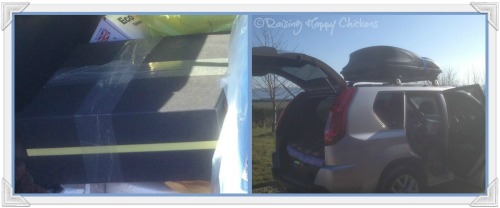 Chicken eggs for hatching

We got to Dover docks;

I hope they won't be seasick

If the ferry over rocks.

It was a beautiful sunny day as we crossed the English Channel by ferry from Dover to Calais.  Both the dog and the eggs had to stay in the car during the crossing.  

Luckily, the dog doesn't like to eat raw egg.
We leave the white cliffs of Dover with car, dog and eggs across the English Channel to France.
"Those chickens won't be hatching

- I think that all is lost"

My eggs got very cold last night -

The car was full of frost.

Disaster!  Came out of the hotel  in Calais, France, to find a hard frost had fallen overnight.  The car was covered in ice.  Stupidly I'd thought the eggs would be fine in the car. Duh!

I was a bit despondent but Mike insisted they'd be fine, so we decided to carry on as though nothing had happened.

Ideally hatching eggs should be kept at room temperature before they're put into the incubator.  Luckily these were protected by layers of coats.  
The car, full of frost - the eggs spent the next night in a hotel at the foothills of the Alps.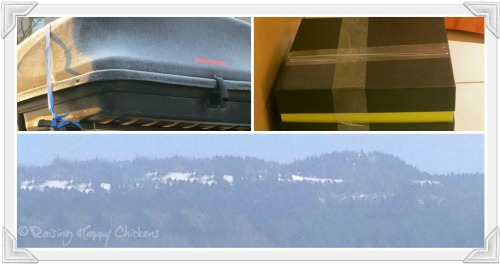 "We'll try those chickens hatching" -

So we carried on to Bresse;

A town in France where chickens dance,

And get a lot of press.

We stopped part way through France at the town of Bourg-en-Bresse, home of the very famous (at least in Europe) white Bresse chicken. There happened to be a farmers' market on while we were there, so we got to eat some delicious bread and saw some of the local chickens!
Bourg-en-Bresse, where chickens rule.  And where they make great bread.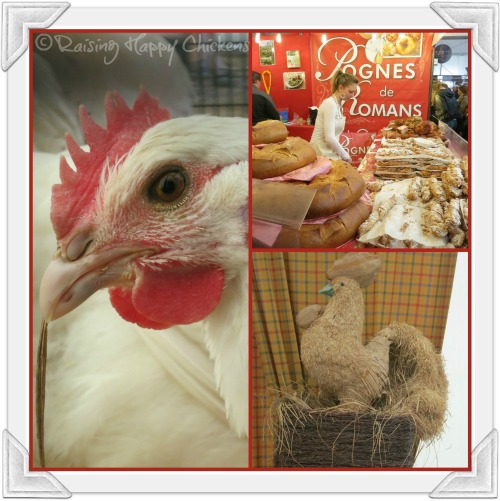 Chicken eggs for hatching

Across the Alps was next;

In snow and sleet and icy roads

The border did their checks.

On the second night, at the foot of the Alps, I didn't risk anything - the eggs came into the nice, warm hotel with us. 

(Actually, there are no border controls now that mainland Europe is joined as the European Union.  But I couldn't think of anything else appropriate to rhyme with 'next').
The Alps, covered in snow - and the point in the St Bernard tunnel where we crossed the border into Italy, shown in green on our GPS / satnav.

Chicken eggs for hatching -

We're here in Italy

Three hundred miles or more and then

We'll all be home for tea!

The drive through Italy saw a change in the weather from very cold and snowing in the north, to warm and sunny in central Italy where we live. We kept the car at an even temperature so the eggs would have the best chance of survival.

They, and we, were happy to be nearly home!
The beautiful coast of eastern Italy - nearly home!
Chicken eggs for hatching,

The eggs are home at last!

They've travelled fifteen hundred miles -

Not one of them got smashed.

As I unpacked them from their box I wondered whether any would have survived the long journey back from the UK.  

Amazingly, all of them had - not a single one was broken.
It was dusk as we approached home through the lovely countryside of Le Marche.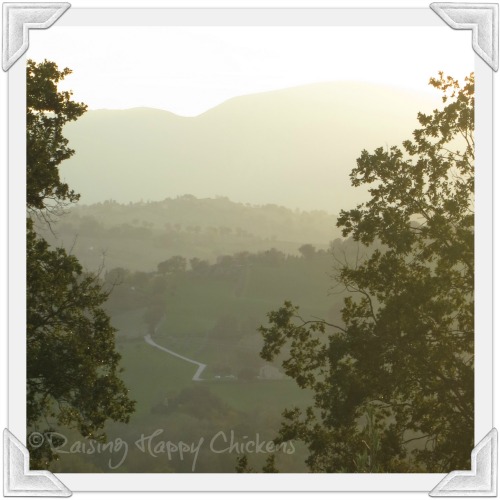 The eggs are set for hatching


Will they all be happy chicks?

You'll have to wait and see for that

- So come and view my pics!

The eggs needed to stand for 24 hours at least before going into the incubator.  Even though I'd been really careful with them, the journey inevitably would have bumped them round a lot and the yolk needed time to settle before incubation begins.

The incubator also needed time to warm up and avoid any fluctuations in temperature before using it.

See this page for more information about how to set your incubator up to give best results.

The eggs, three days and 1500 miles later, safely in their incubator.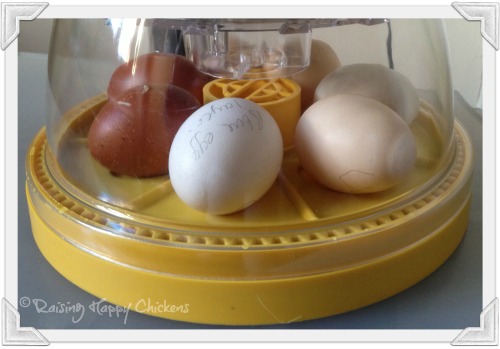 Will they hatch?
I wouldn't know for another 21 days.  Ideally, eggs should be no more than a week old before they start incubation and, because we'd been a little delayed in starting the journey back, these were about ten days old.
And at every stage, right up to hatching day itself,  something can go wrong in the process - this long journey home was only the beginning.
If you'd like to see more, come and watch the progress of the hatching eggs on our other pages. Start by clicking any of the pictures below.

---