Pearl and Lou, the Wonder Hens.
by Jennifer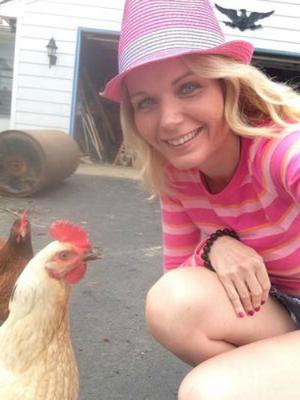 My girls.
My first time with chickens and can't believe how devastated I am to lose them.

Pearl loved to take grass from my hand. And I would give her hugs everyday. Lou was my fiesty independent girl; she would always be first out and she would follow me around the yard.

I can't believe they won't be crying and ready for their morning walk. They all loved bread time and rolling in the dirt on hot days. They did tricks jumping for their bread.

Their sisters Harriet and Sammy also miss them so much. Frankie our new rooster they kept in line.

You girls will never be forgotten and I am so sorry you had to go that way. But you guys were loved by us and you are missed.

Thank you for this page and I am sorry about your Harriet.

We love ours too. Love you Pearl and Lou.
If you found this helpful, please take a few seconds to share it - thank you!