Looking for the most fun Christmas or birthday gift for the chicken lover in your life?

Congratulations - you've just found it!

The Henbag and matching coin purse make a unique, fun, inexpensive and most importantly of all - chicken-centered - idea for a gift at any time of year!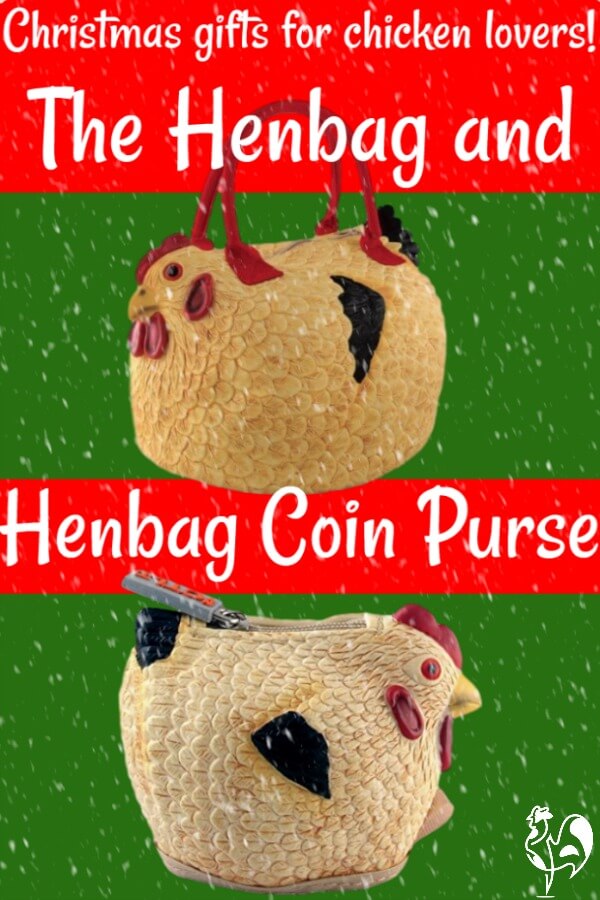 Just to be clear, I don't own this bag - (yet). It's not available in Europe and the cost of shipping and customs is too high to justify buying it. 
This review is based on comments and reviews from family, friends and others who do own it.
What do you buy for the backyard chicken keeper (or the aspiring backyard chicken keeper!) who has everything?

Why, the henbag of course!
Let's be honest - this is not a high fashion item! If you want a stylish accessory for an elegant night out, this is not it!
But if you want a fun item which will turn heads and start conversations, this is definitely the gift you've been looking for!
Let's take a look at them both in more detail.
If you purchase a product through links on this page, I receive a small commission at no extra cost to you.  To learn more please see my disclosure policy.
Firstly - The Henbag.
Summary:
It's cute. It's a conversation starter. It's a great gift for Christmas or a birthday if you know a crazy chicken lady. It's good for kids (once the smell has gone) because they've got little enough hands to fit in the opening.

How well made is it?
It's yellow, it's rubber, it's chicken-shaped! What more is there to say? 
Well...
It's really well made, very strong
Because it's made of rubber (except for the handles and the bottom which are nylon) it's showerproof - rain just runs off it!
For the same reason, it cleans very easily. Spilled something on it? No problem - just wipe it clean!
Inside is very spacious (but see comments below about the zipper).
Are there any drawbacks?
The zip is quite short - about 6" - which can make it hard to get stuff in and out of. 
Some people report a "toxic" smell. Rubber does tend to smell. It's just the way it is.
Because it comes folded up, it will take some time for the folds to come out. The way to help it along is to keep it filled.
Oh and - it doesn't lay eggs. Not even rubber ones.
What people who bought the Henbag are saying.
"If you're gonna go poultry, might as well go all the way!"
"Great for some grins and giggles... This bag is a scream!"
"I always get positive comments about it. It's worth it for the attention alone!"
"Almost everywhere I go, someone comments on my "chicken". More times than not, they think she's pretty awesome!"
"The main reason to buy a handbag shaped like a chicken is because it's a handbag shaped like a chicken!"

How many Golden Eggs does the Henbag deserve?
If you follow any of my reviews you know I award a number of Golden Eggs depending on how good I reckon the item to be.
5 is a "you need to get this product now!" kind of thing, and 1 is more "wouldn't touch this is if it was the last thing on earth".
So - how many Golden Eggs should the Henbag be awarded?

Why only 4?
If you're just using it for fun, I'd score it a whole 5. But if you're expecting to be able to get things in and out easily, it has to have one egg taken away.
It's clear from people's comments that the zipper, although well made, is too short. If that's not a problem for you then definitely go for it!


The matching Henbag Coin Purse.
The perfect companion for the Henbag - the Henbag coin purse! 
Summary:
It's cute, it's rubbery and it's a chicken. It won't fit adult-sized fingers so to get your money out you have to empty it into your hand. It would be good as a key purse and it makes a nice stocking-stuffer for a chicken-loving child..

How well made is it?
Again, this is a fun item rather than a functional purse.
It's made by the same people and in the same material as the Henbag: pale yellow rubber.
Great for kids whose small hands can more easily reach inside.
Problems?
Again, the same issues: the zipper is much too small and the material tends to smell.
It's also quite expensive for such a small item.
And because it's not on show, it doesn't attract the same attention as the Henbag does.
How many Golden Eggs does the coin purse deserve?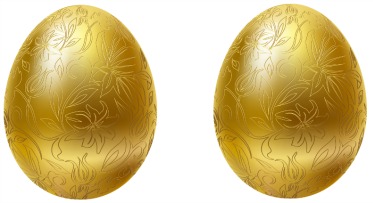 2? Really?
I'm afraid so.
Even though it would be a good novelty gift, or a nice little gift for a child, the combination of smell, the opening being too small and the coin purse not even being on show makes me think this isn't a great deal.
But if you want it for the novelty value, go ahead and buy!


Not quite found the perfect gift? Here are some pages to help!