Gifts for chicken lovers: finding the perfect one!
Need a gift for the chicken lover in your life? You've just found it!
There are lots of chicken and rooster (cockerel) gifts out there. So what makes this set so different?
This list was created by a chicken keeper and chicken lover – me! I have all these gifts. Every last one.
So you're not buying products you're unsure about. You can rest easy, knowing that everything I recommend, here and everywhere on my website, is of excellent quality and either incredibly useful for direct use with chickens, or answers a real need in the chicken lover – a "oh please, I must have that!" appeal!
How to find the ideal gift for chicken lovers.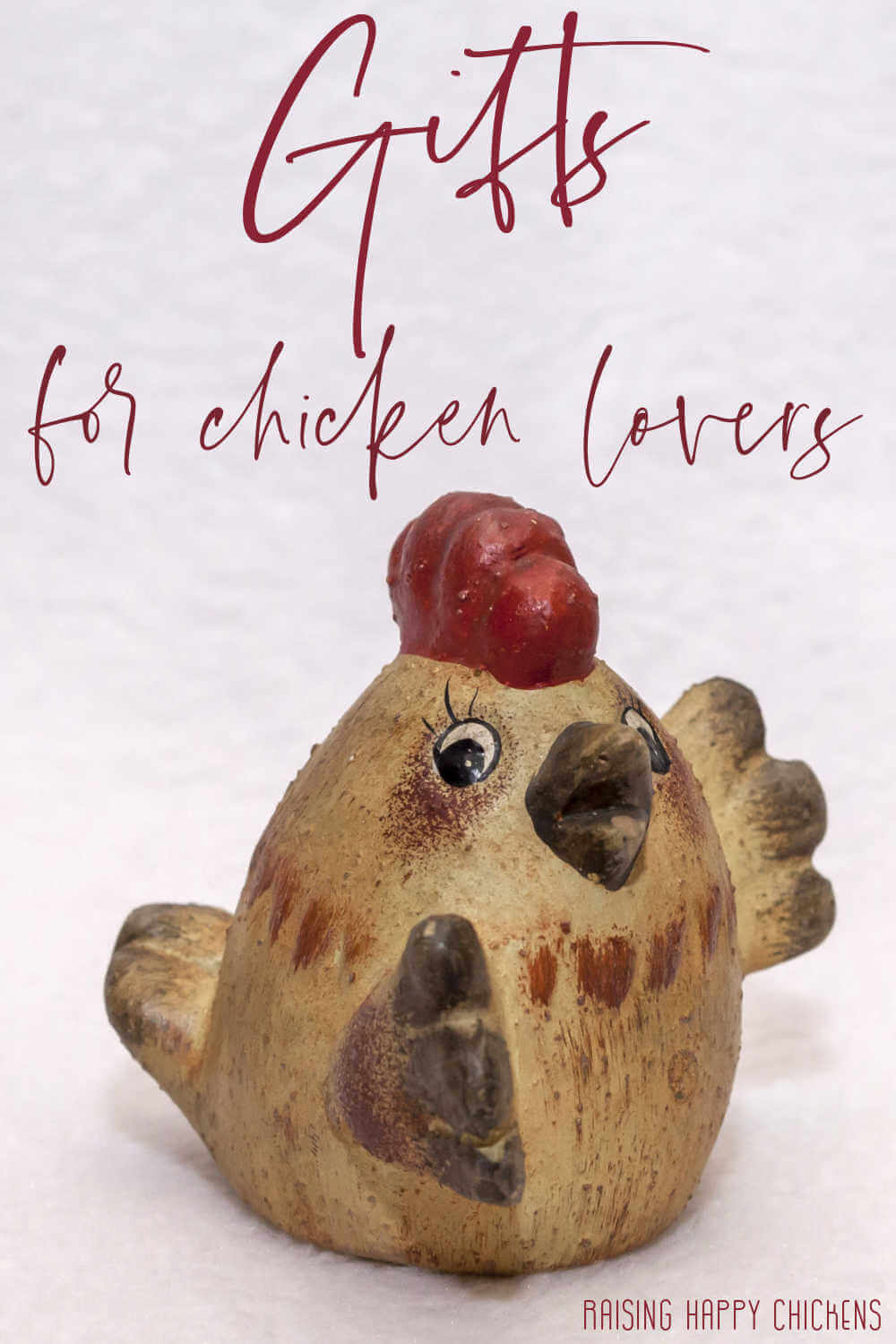 There are two sections on this page: general gifts, which will be suitable whether the occasion is a birthday, anniversary, or a "just because"; and the second section which is seasonally-related gifts – items specific to Christmas.
In both sections, you'll find the less expensive items listed first, followed by the more extravagant.
There are gifts both for the chicken keeper, and for the chickens themselves.
Each link takes you to another page of my blog where I review the product.
In that way, you'll know exactly what you're buying, what its quality is like and how it's useful.
You'll also know it's been tried and tested by an experienced chicken keeper (me!). I only suggest products I've used and loved myself. 

Inexpensive gifts, good for any occasion.
If you have chickens, you'll have eggs. And eggs need to be collected.
This apron is specifically made to gather all those delicious, nutritious eggs. But is it well made? How many eggs does it hold? And will the eggs fall out of the pockets?
Based on my personal experience, this is a review of a gift which any chicken keeper will be pleased to receive.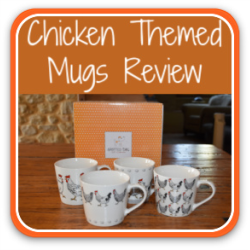 If you need a gift for a lucky chicken lover – or a treat for yourself – this cute mug set could be exactly the right thing.
Consisting of four different quirky chicken themed designs in a pleasant presentation box, it's well made, excellent quality, microwave and dishwasher safe and well priced.
How do I know? I own it! Read my detailed review here.

You can never have too many chicken-themed mugs! These, though, have a special twist.
Because you can either leave the design exactly as it is, or add your own photos and words.
Inexpensive and high quality, these mugs make a lovely, inexpensive, personalised chicken-lover's gift.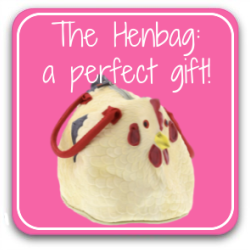 If you're looking for an inexpensive, any-time gift for the chicken lover in your life – no matter whether they're 10 or 100 – you've just found it!
Sure to raise a smile and start conversations when you walk into any room, the Henbag and its baby Henbag coin purse are a fun, slightly crazy gift which will make its owner smile, no matter what the occasion!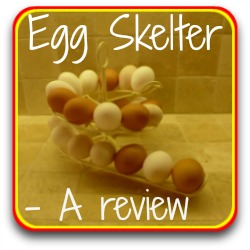 If you have chickens, you also have eggs. It's just the way it is!
The Egg Skelter is a novel and very efficient way of storing all those delicious eggs, and making sure they're eaten in the right order.
They also make a great talking point on your kitchen work surface!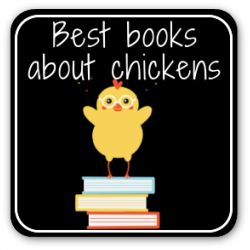 From basics about choosing the right breed to the more advanced such as how to plan your garden and planting to sustain your flock, I've reviewed a series of books related to keeping backyard chickens.
Every chicken keeper loves having a bookshelf (or two!) full of books which are both pleasing to look at and helpful in a practical way.
Browse to your heart's content until you find the perfect gift!

More expensive chicken equipment as gifts.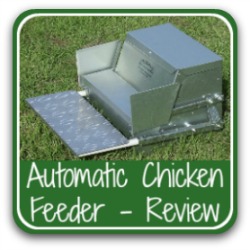 It may not be the traditional gift, but any chicken keeper will be delighted with this feeder.
It saves time, it makes sure the flock always has enough food available, and best of all, it's rodent-proof.
I've had mine now for years, and it's still going strong. I've given it to two other chicken-lovers and they've both said "best gift ever"!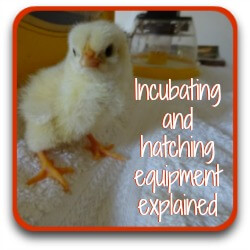 This article links you to all the incubating and hatching equipment you'll ever need.
From inexpensive candlers to large, reliable incubators, each one will bring pleasure for years.
If you know someone who's thinking of hatching their own chicks, these are the perfect gifts.
There's a lot of equipment. Learn what everything does and why you need it.

Let me guess. The person you want to please most in the world wants to keep chickens. Just a few, in your back yard.
But where to start?
A coop is at the same time the most essential and the most costly item you'll need to buy. My review of the Eglu coop, ideal for a small number of hens, explains why it's worth spending a little more, to save money in the long-term.

Seasonally themed gifts for chicken lovers.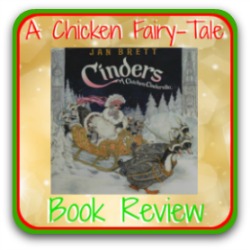 This is my favourite Christmas gift of all time - both to receive and to give!
If your chicken-loving friend or relative loves Silkies, this book will be an absolute treasure. It takes the story of Cinderella and gives it a very special chicken-twist!
And Cinderella? Why, she's the Silkie, of course!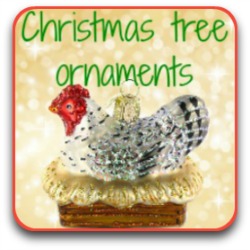 Want to celebrate your Christmas with a chicken theme - or know someone who would?
This article selects the very best: from rooster baubles to three Frennch hens, to a very special Santa with a rooster in his sack...
They're inexpensive, but they make a lovely gift which can be handed down the generations.