No matter whether you keep chickens in your backyard to provide eggs for your family, or whether you look on them solely as pets, there's no doubt that keeping chickens is fun!
On this page, we celebrate everything that's just fun about having chickens.
From how we can learn to manage our own stress by watching our flock's behaviour, to tips on photographing chickens (one of the most difficult parts of owning chickens!) and celebrating our chickens in rhyme and in images – it's all here!
While you read, expect to learn helpful information about chickens – and even a way to see your name in lights!
So settle down with a cup of your favourite beverage and be prepared to be entertained.
Now that your flock has taught you how to de-stress, it's payback time.
Chickens hate being bored. It causes them to indulge in some unpleasant behaviours which we'd rather they avoid.
In this article you'll learn of 25 easy ways to make sure your chickens are always kept entertained. From outdoor activities to enhancing the time in the coop, get ready to make your flock's lives even more fun than they already are!
---
Everyone likes taking photos of their family, including pets. But chickens are particularly hard to capture, and frustration can easily set in.
Whether you want some fun pics of your flock, more professional shots of your prized show birds or you're aiming at entering a photographic competition, this article has tips and tricks from the very best of personal and professional experience.

---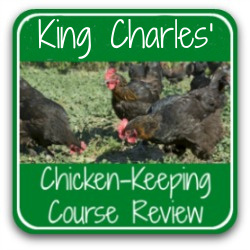 Yes, it's true – I have had the privilege of meeting King Charles' chickens!
It was a course on chicken keeping run at his Highgrove House estate in Gloucestershire, England. As part of the course we were allowed to meet his large flock of free range hens complete with the chicken-keeper to the King!
Take a look at what I learned – and why I was nearly arrested!
Have you ever thought of writing a poem as a tribute to your chickens? Well, now you have exactly that opportunity.
In this article, you'll find suggestions about how to start, reasons why it's good to encourage your children to pen their own poetry, and you'll be able to read submissions from other people.
You may even find your poem about a chicken included in a book!
---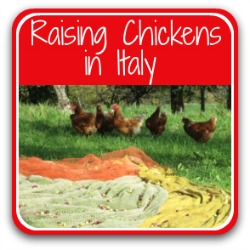 If you've ever thought about re-locating to a homestead in a remote part of rural Italy to raise your chickens, here's where you'll find the real story.
From the process of needing to be vetted as an appropriate person to keep hens, to the rights and wrongs of allowing the flock to take part in the olive harvest and the Italian approach to the inadequacies of non-Italian hens as mothers, this article is an easy, entertaining read for a rainy afternoon.
---