Can't find what you want?
Search this site!

Pre-incubation: best advice to prepare your chicken eggs for a successful hatch.
If you're looking forward to incubating chicken eggs and hatching your very own chicks but you're also a little concerned about how it's all going to work out, this is the place for you!

Incubation and hatching can be the most rewarding, happy experience. It can also be a very stressful time.

There's a lot that can go wrong. Here, you'll find links to articles which help you prepare for the start of incubation by making sure the eggs you set are the best possible quality, kept in the best possible conditions and complemented by the best possible equipment.
---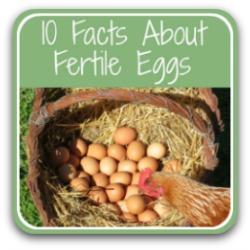 Facts about fertile chicken eggs.
Let's start at the beginning. What is a fertile egg, and can we tell it's fertile before it goes into the incubator?
This article covers 10 facts about fertile chicken eggs which will tell you all you need to know.
---
So you've decided you want to incubate and hatch your very own baby chicks? Great! It can be an amazing experience.
But have you really considered all angles? Before you incubate, have a look at this article which walks you through 5 critical issues you need to consider.
---
Where to find good quality eggs to hatch.
If you're lucky enough to have eggs from your own flock to incubate, all is good. But buying from someone else can be a nightmare.
On this page you'll find advice about where to buy fertile hatching eggs, and how to tell whether a seller is bona fide or not. 
---
How to choose the best eggs for incubation.
Whether you're buying online or direct from a breeder, or indeed using your own flock's produce, it's important to know what features will provide the best chance of success.
On this page, you'll learn the questions to ask about age, storage, porosity, and care of the hens that lay the eggs in the first place!
---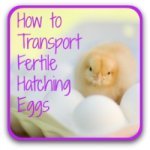 How to receive or send fertile eggs.

Whether you're receiving eggs through the post or sending them, there are issues about using mail or courier which you need to be aware of.

This article explains what they are, how to spot and deal with them and gives general tips about looking after the chicks-to-be before they go into the incubator.
---
How to store fertile eggs for hatching.

So you've got your eggs, you've checked to make sure they're in good condition and now you need to store them until they're ready to incubate.
All the information you need is in this article: cleanliness, temperature, turning and most importantly of all, which is the right way up!
---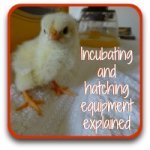 Incubating equipment explained.
You've reviewed candlers and understand how to use them during incubation. But what other equipment do you need?
Don't leave it too late - make sure you know before you begin! On this page you'll find links to everything required for a successful hatch. 
---
Candling for a successful hatch.
Before you set your eggs in the incubator, they should be candled to assess whether they're at the optimum level for a successful hatch.
What is candling, and what should you be looking for? What are the signs of porosity, and what's a detached air cell? All is explained in this article.
---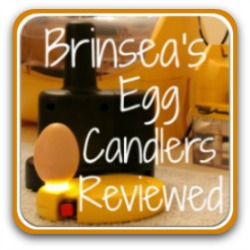 So you know that you should candle before incubation and at various points before hatch. But you don't have a candler - you're not even sure what a candler is!
This article looks at the industry leader, Brinsea, and asks: "Are Brinsea candlers worth the money?". Read before you buy!
---
There are so many incubators on the market - are you not sure about which incubator will best suit your needs?
In this article you'll find ten steps to go through which will help you decide on your perfect equipment. Don't start hatching before you read it!
---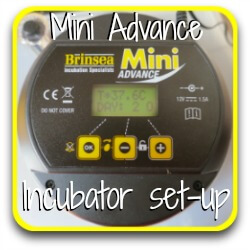 You have your eggs. You've tested them for quality and you're happy with those you have. You've reviewed incubation equipment and know how to use it. You're ready to go!
But how to set up your new incubator? It can seem daunting at first. This article aims to walk you through setting up any of Brinsea's incubators, with a step by easy step video.
---
Want to refer back to this page? Pin this for later!
---
If you enjoyed this article and found it helpful, I'd love you to let me know by clicking this button - thank you!
---
Thank you for sharing the chicken love!