Where to find hatching eggs for sale - the inside scoop!

When you're just starting out hatching your own chicks it's not always easy to know where to find fertile eggs for sale.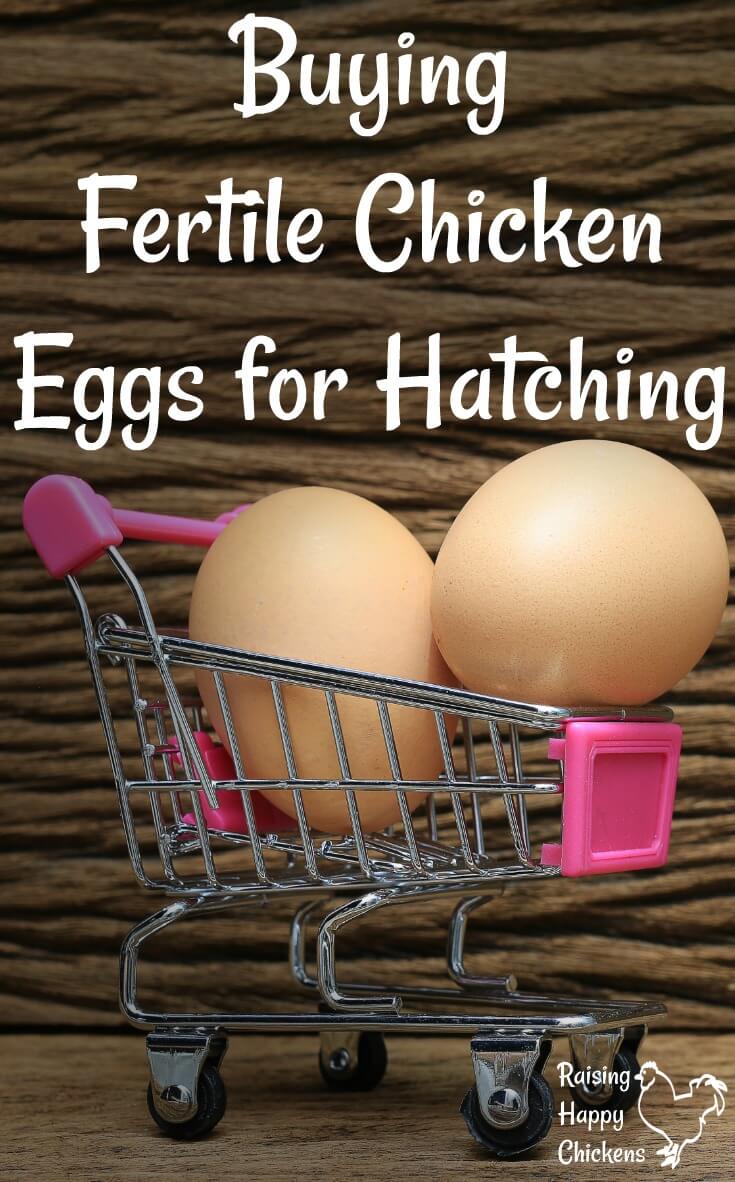 I found out by trial and error, and decided to write this page so that you don't have to.
If you have your own flock to take fertile eggs from, that's ideal. But if you don't, you need to know something about where to look for a reliable source.
Here, you'll find general dos and don'ts and some specific sources I've found, many of which I've used myself.
Please remember this about hatching eggs, wherever they're for sale ...
Even under the best possible circumstances, not every one will hatch. Some just aren't fertile, some start to develop and for various reasons stop.
On average you can expect a hatch rate of around 80% if they are from a reliable stock and kept in perfect conditions.
BUT - and this is an important "but" - if your eggs are delivered by post the hatch rate is likely to drop to 50% or less.
Why?
Because however careful a carrier is, there's likely to be jolting around in transit, and because storage conditions in postal depots won't be the optimum a hatching egg requires.
For more information about how to store them and what often happens to those sent by post, have a look at this page.
Here's what's covered on this page.
If you are a reliable chicken-lover who sells fertile hatching eggs and you would like your website featured on this page, please contact me directly.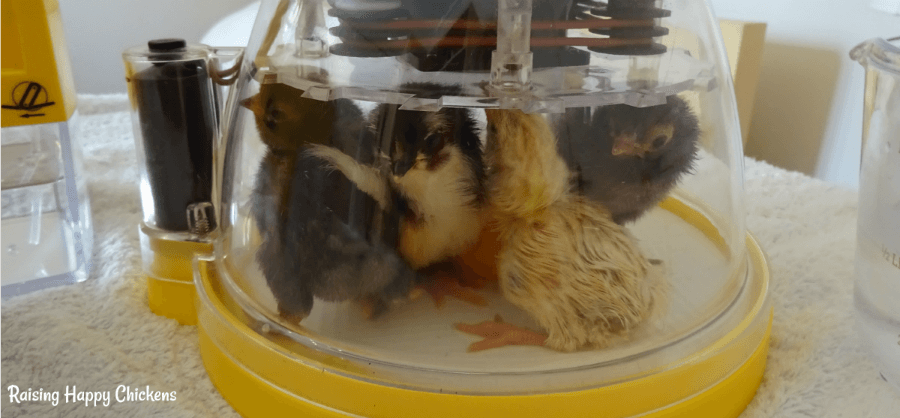 There's nothing quite like hatching your own chicks!

Rule #1 : eBay is not always a reliable source!

It's fairly common to find hatching eggs for sale on eBay - along with puppies, other livestock and rescue animals.
Now, eBay is good for many things - but buying fertile eggs is not one of them. The same goes for other internet resources such as Craigslist.
Why not?
Have a look around chicken-keeping forums and you'll find a lot of posts from people telling how none of the eggs they paid sometimes substantial amounts of money for have hatched. 
Can't they complain?
Yes - but all the seller has to say is "Sorry, we can never guarantee fertility". Which is true - but an easy get-out. 
Receiving eggs like these is an immediate indication you've not bought from a reputable seller. No self-respecting breeder would tolerate such dirty conditions for their hens, let alone sell in this state.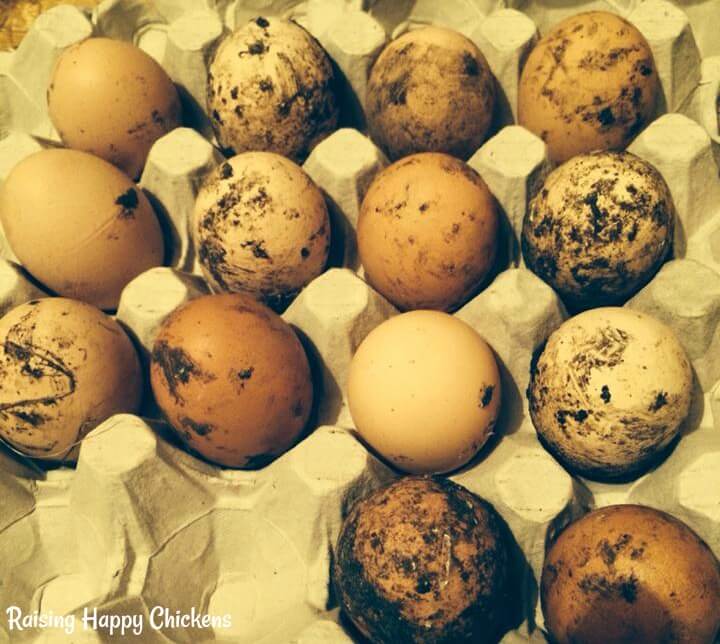 One buyer's experience of eggs sold on e-bay. Dirty produce like this is not a sign of a reputable breeder.
If you're determined to buy from sources like this at least check out the seller as far as you can. 
Do they have a website? Are there pictures of their own chickens? Can you tell whether they're real poultry-lovers or just out to make money? If you contact them, can they answer questions about how their hens are cared for, what they're fed, how often the eggs are collected? Or are they just interested in the sale?

Remember: you need to make very certain you're not introducing disease into your flock.

If you're not sure about a seller - steer clear. Really. It's just not worth the heartache.

Still think eBay is a good idea? Watch this video to see why it's really not!



Rule #2 : Don't rule out the internet completely!

The internet is a great place to find reliable individual breeders who are producing hatching eggs for sale from their own flock, and doing it well. I've found some excellent sources in this way.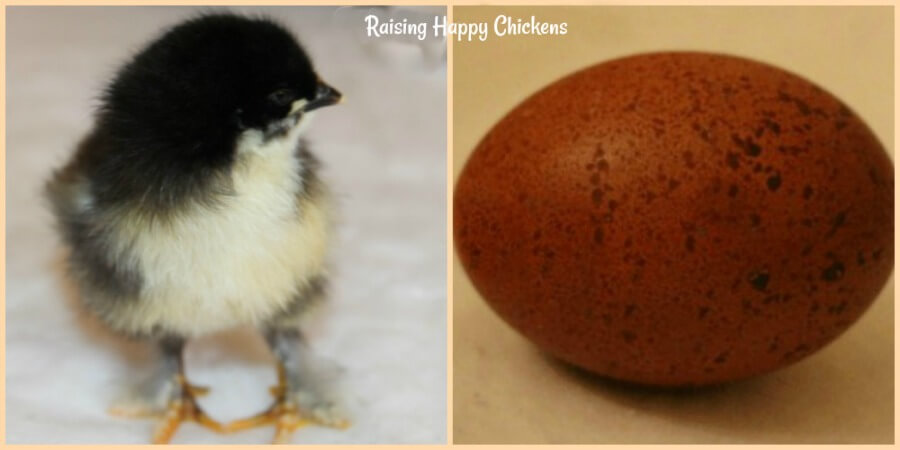 One of my Marans chicks, hatched from this lovely egg bought from a reputable breeder. See the difference from the e-Bay eggs?
How to find them?
Two ways. A simple internet search for "hatching chicken eggs in xxx" - where 'xxx' is your area - will often bring up websites. Take the time to look at them closely. 
Are there pictures of the chickens - preferably with the owner? Do they seem to know what they're talking about? Do they specialise in one breed? These are all good signs, and this is the way I have found some of my most reliable sources.

Facebook is a good place to look, too. It's also easier to tell when someone is a genuine chicken-lover and producing good quality chickens - the pictures are there for all to see, posts give a good indication of how involved they are in their flock's well-being, and contacting is very easy.

Rule #3 : Ask a breed club.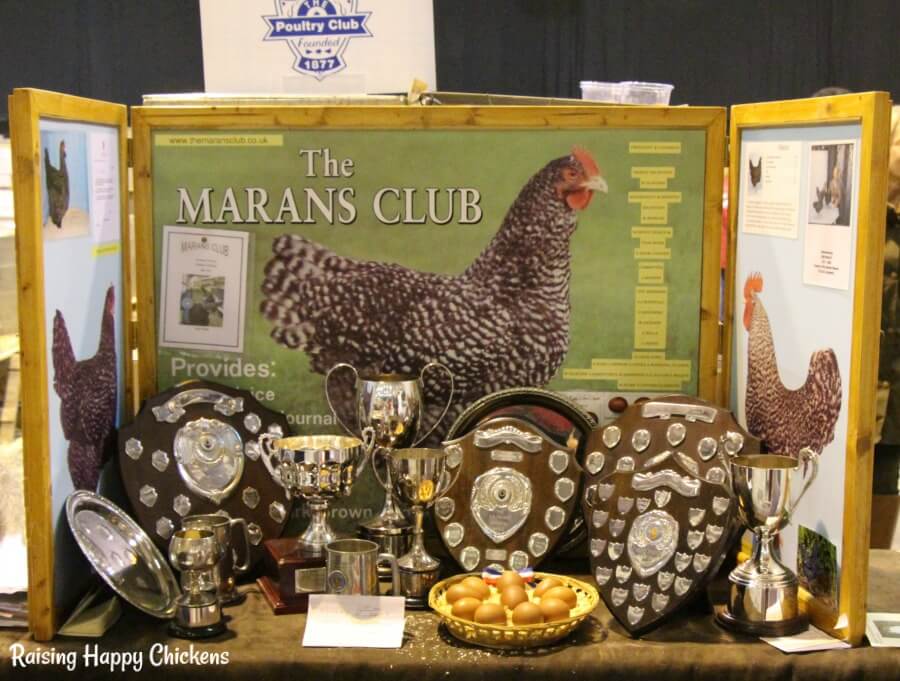 Chicken breed clubs can be found at poultry shows like this one in the UK, or online.
If you're looking for purebred chickens, one of the best sources of information is the breed club. They will know who the reputable breeders in your area are and will be able to point you in the right direction.
Going to poultry shows is a great solution: there are always experts there ready and willing to share their knowledge of their chosen breed. They'll be much more interested in how you intend to keep the chickens than in getting the sale.
Some of the clubs have a list of breeders on their website. They're a fount of knowledge and it's well worth taking the time to contact them.
On each of my pages about chicken breeds you'll find the name and website address of its club - and wherever possible I also include the name of breeders I'm personally aware of.


Things to ask if you have to rely on postal delivery.

Although it's obviously preferable to collect your eggs, it's not always possible. Where I live in Italy there are no breeders of unusual chickens so I rely on either bringing fertile eggs back with me from the UK, or getting them delivered by post. Through trial and error I've learned what to ask and request.
Firstly - how will they be packed? Ordinary cartons are generally not strong enough. The best packing is polystyrene containers placed inside another box, taped well and wrapped securely in a strong paper.
They should be clearly marked 'fragile' and preferably, 'fertile / live hatching eggs'.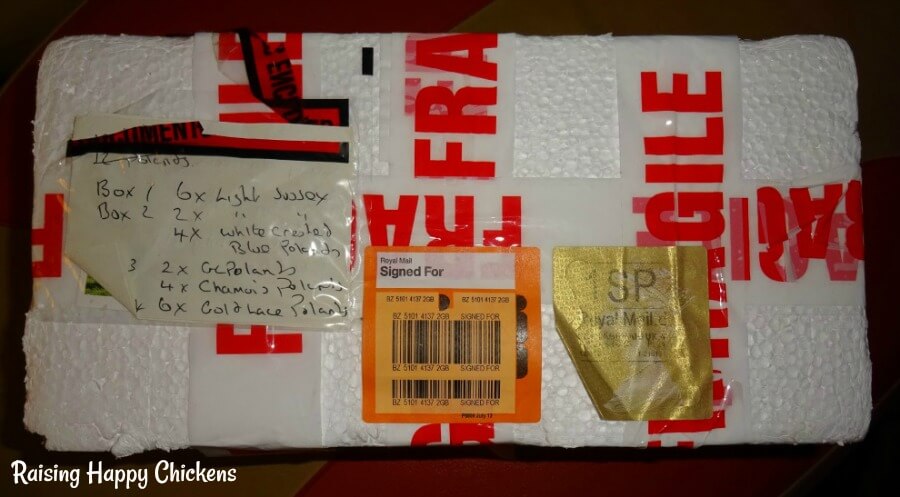 Hatching eggs sent to me by mail: well packaged and clearly marked "fragile".
Secondly - how will they be sent?  Courier service is best because it's generally quickest, although you may have to pay a premium for it.  If it's going to be sent by ordinary post, check that it will be sent by the fastest service. The longer your eggs are in transit, the more likely it is they'll be damaged and less fertile.
Thirdly - is your local post office depot aware that you are expecting them? The last thing you want is for chicks-to-be languishing in a warehouse for several days. Be sure that if, for example, you're out when they're delivered (they often need to be signed for), the postal services are aware that you need to be contacted immediately.
And finally : eggs sent by post can sometimes have detached air cells if they've been handled roughly, which is why it's so important they are properly packaged and labelled. To see a picture of what this looks like and what the problems with it are, follow this link.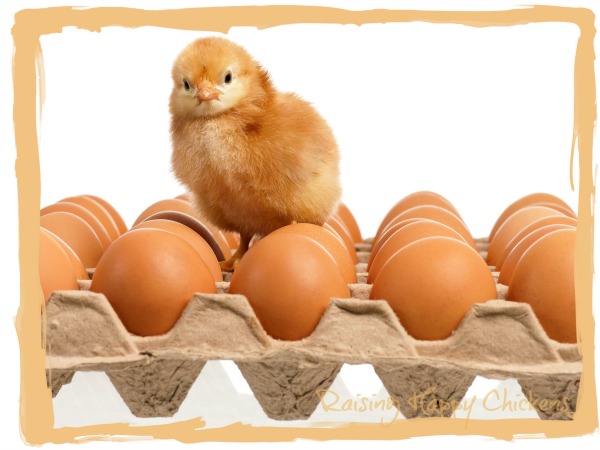 Some reliable sources in the UK and USA.

Searching on Facebook for whichever breed you're interested in will normally find what you're looking for - I've certainly had a lot of success doing it that way.
This is a Light Sussex chick, hatched from an egg bought from one of my recommended breeders. Behind her, you can see my favourite small incubator - Brinsea's Mini Advance.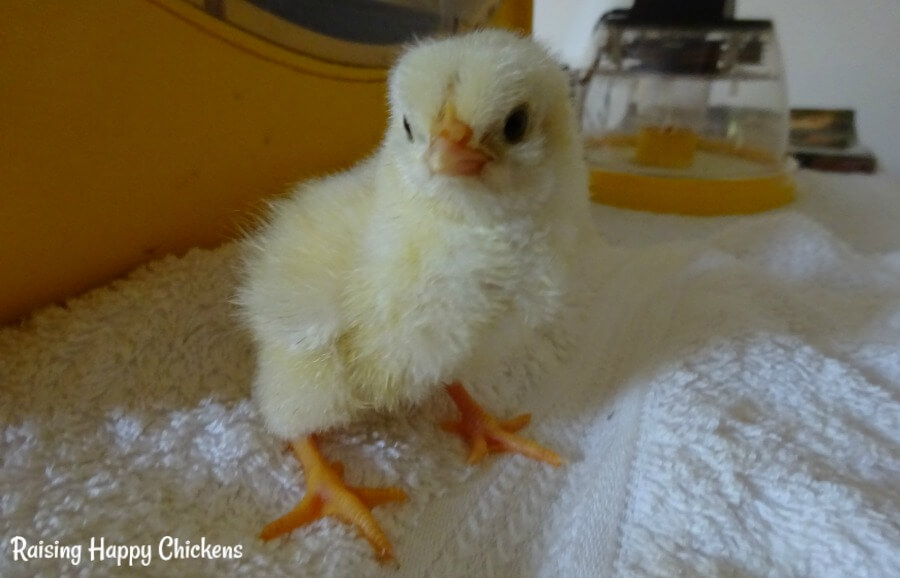 A day old Light Sussex chick: one of a clutch hatched from eggs I found for sale from the breeders below.
Below you'll find my personal recommendations for people I've bought from, or know to be excellent providers. 
I don't get paid anything for this - I just know that they're reliable, and want to pass that information on to you.
If you use any of them or visit their sites, please do let them know that you were recommended by Cath from Raising Happy Chickens.
Please note that I don't receive any money for recommending the suppliers below. I recommend them simply because I know and trust them.


Where to buy in the UK.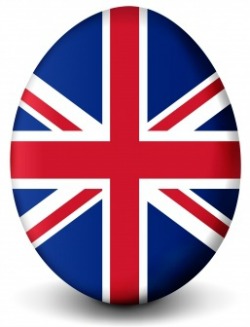 Steve Dace of Cheshire Poultry specialises in Wyandottes. His knowledge of chickens, and of Wyandottes in particular, is second to none and his birds regularly win awards at national shows. 
Steve is the person from whom I bought my most successful clutch of Wyandotte eggs which had a 90% hatch rate, despite having travelled for three days from the UK to Italy.
He has hatching eggs, chicks and hens for sale most of the year and will post using a recommended courier service. 
Postal prices online are for the UK only; if you live elsewhere in Europe contact him for courier prices.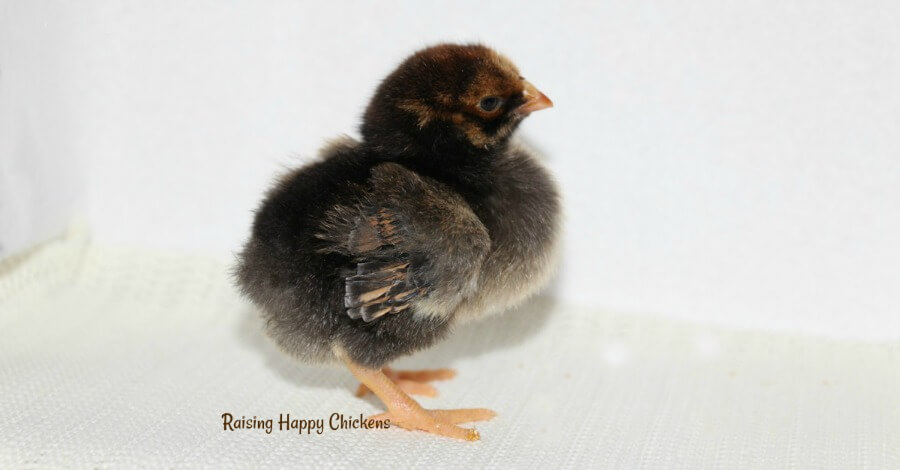 One of the Golden Laced Wyandotte chicks I hatched from Steve Dace's eggs.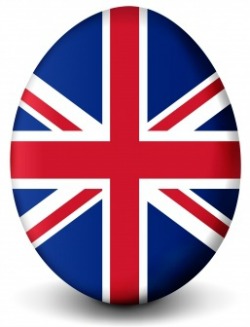 Sian Elphick of Cinders Fancy Chicks in North Wales has a lovely selection of hens including Polish, Silkies, Sablepoots, Pekins (and Frizzled Pekins - squeee!!), award-winning Andalusians and Faverolles.
Sian has hatching eggs, chicks from one day old and point of lay hens for sale. Which breeds she has available will depend on the time of year.

I bought my Light Sussex eggs from Sian when I visited her farm. This is a small, family run business and Sian obviously cares for her hens very well. Without being asked, she offered to show me around before I bought - always a good sign.
She will post to anywhere in the world but again, you will need to pay for a reliable courier service. 
She also has gift vouchers for sale.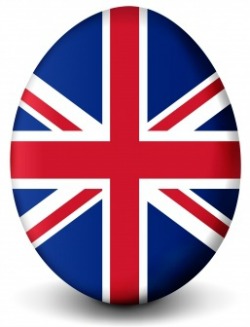 Haytor Reach Rare Poultry is a specialist hatching farm in Devon with quite a large number of different breeds for sale, both standard and bantams.
Again, this is a small, family run business and the personal contact from Julie is exactly what you need - good advice about the breeds and what's available when. The chickens are all pastured. 
Both my Black Copper Marans and Lemon Sablepoot eggs were from Julie. They were really well packaged, sent on the exact day I needed them and Julie was clear that she needed to check fertility of the clutch before posting, particularly because I ordered early in the year. 
Postage is only within the UK.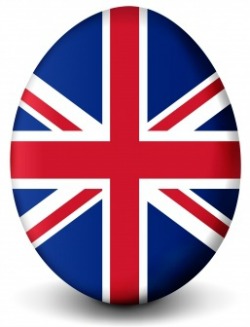 If you're looking for hens rather than eggs, don't forget rescues such as the British Hen Welfare Trust. They take thousands of hens used as commercial layers who would otherwise go to slaughter, and find loving homes for them.
Watching rescued "ex-batts" get their first taste of freedom, and feel the grass under their feet for the first time, is a genuinely heart-warming experience.
The sight of the hens initially might appall you, but they soon regain their feathering with some good food and TLC - and their friendly, chatty nature will reward you in buckets.
This link will take you to their re-homing page, where you can find the nearest rescue centre to you.

Where to buy in the USA.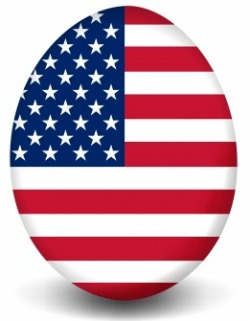 Whilst I would personally always prefer to order from a small business, the McMurray Hatchery is a very well-known and well-respected seller of fertile eggs as well as chicks and point of lay hens. 
They have an enormous range of chicken breeds for sale, both standard and bantam, and their catalogue is helpfully split into different categories : brown or rainbow-coloured layers; feather-footed; crested breeds; rare and ornamental breeds and so on.   
They also have hatching eggs guaranteed to be female (or male) for sale - which is not something many sellers provide.
McMurray will post within the USA and, for Canadian customers, will send to a post office on the US / Canadian border where you would need to pick up. They do not post worldwide.
---

Thinking about hatching your own eggs?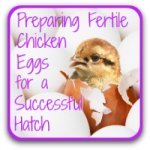 Preparing for a successful hatch.
Before you start to incubate your eggs, there are some steps you can take which will help ensure you have a successful hatch.
The links on this page walk you through how to store, test and candle hatching eggs before setting them in the incubator.
---

If you liked this page, you'll love these!

---

Do you know a person who has hatching eggs for sale and should be on my list?

Great!  Just drop me a line from my contact me page, and tell me why you think they're amazing.
---
Some links on this page are affiliate links, which means that if you purchase a product through them I receive a small commission. There is no extra cost to you. More details can be found on this page.
Because my integrity and your satisfaction are very important to me, I only recommend products I have purchased or would purchase myself and which I believe would benefit you. To learn more please see my affiliates disclosure document.

---
If you enjoyed this article and found it helpful, I'd love you to let me know by clicking this button - thank you!
---
Thank you for sharing the chicken love!