Baby chicks hall of fame: share your stories and photos here!
Congratulations - you have new chicks!
Did you incubate them yourself, or buy from a hatchery or store?

Maybe you're a teacher who's gone through the exciting incubation and hatch process with your pupils. How did that go?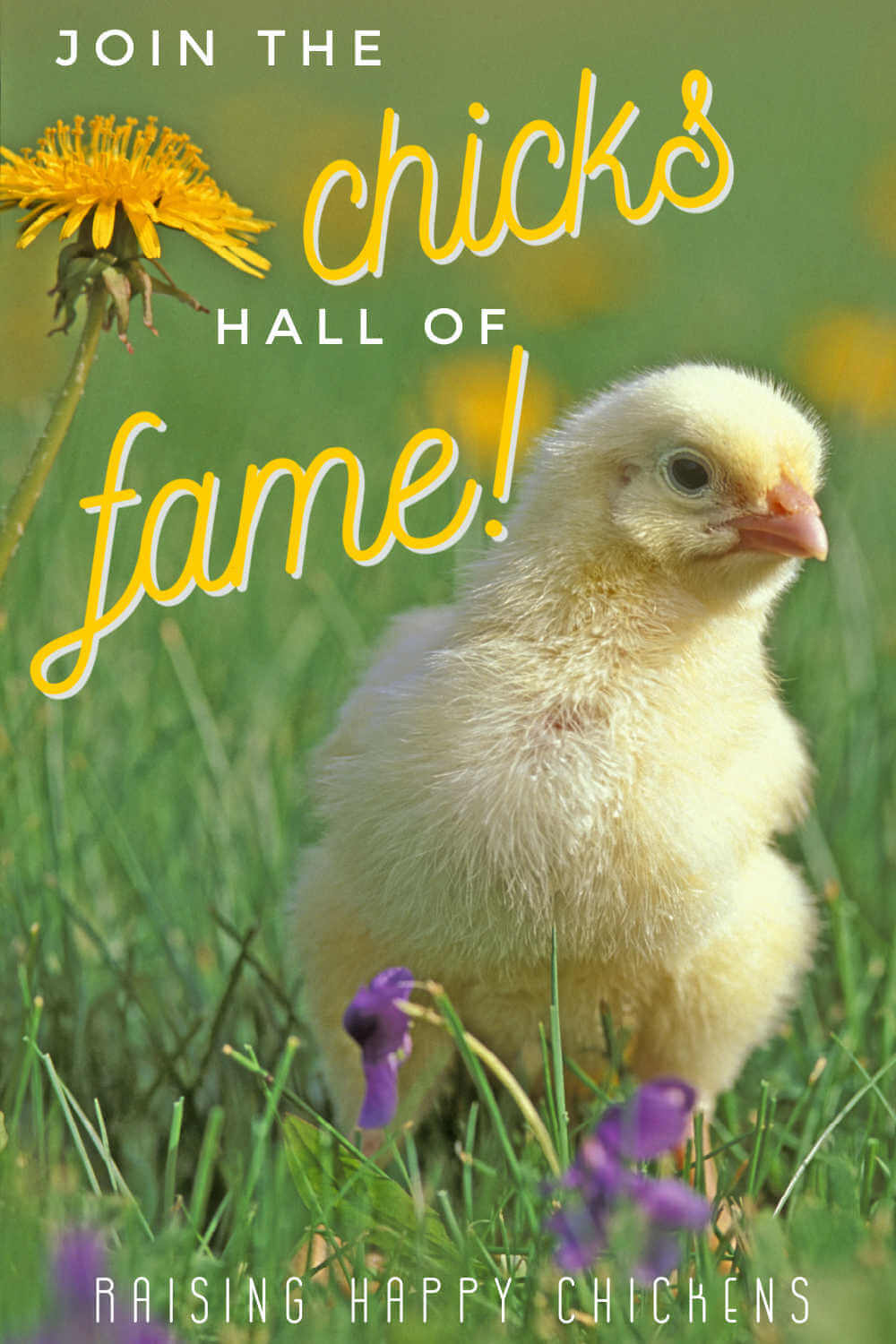 Getting new chicks, whether you did it yourself, have a hen who does it for you, or you bought from a breeder or hatchery, can be a stressful process.
Each stage is filled with anxiety of one sort or another.
So you should be very proud of yourself, whether you managed to hatch some baby chicks of your own or you brooded babies you received from somewhere else.
I'd love to hear about them - and of course to see some photos.

Here's your chance to tell the world how it went, to tell how you overcame any problems you might have had, and to have your chicks entered in the "Raising Happy Chickens Hall of Fame" photo gallery!
This section of my website is dedicated to our chicks. A place where everyone can share their stories and photos. And where we can all cluck over them, and marvel at the cuteness of those tiny fluff-balls.
It's always fun to see photos of new baby chicks and hear stories about how they came to be with you.
The photos can be anything, from just out of the incubator to fluffed up ball of cuteness...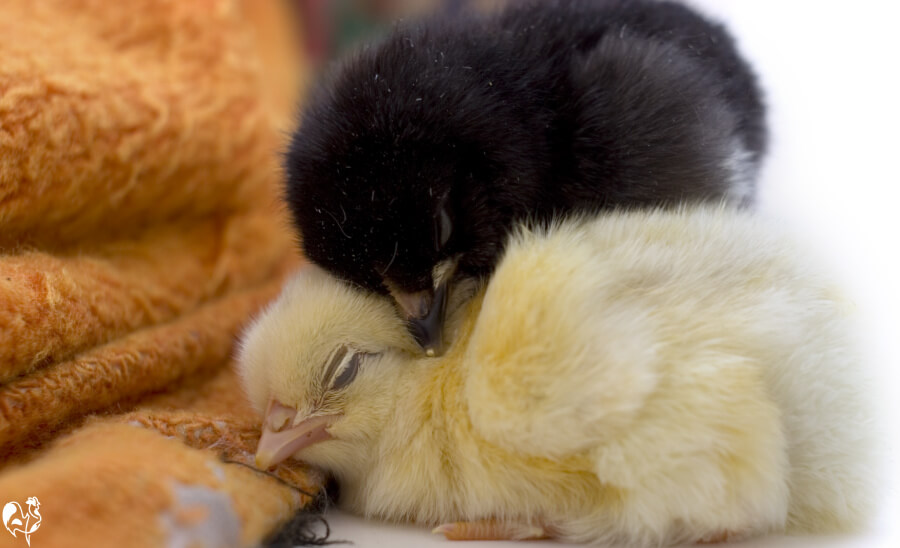 Or maybe you love to see photos of your children or grandchildren learning how to care for others by looking after their own baby chicks (hint - you don't have to show their face)...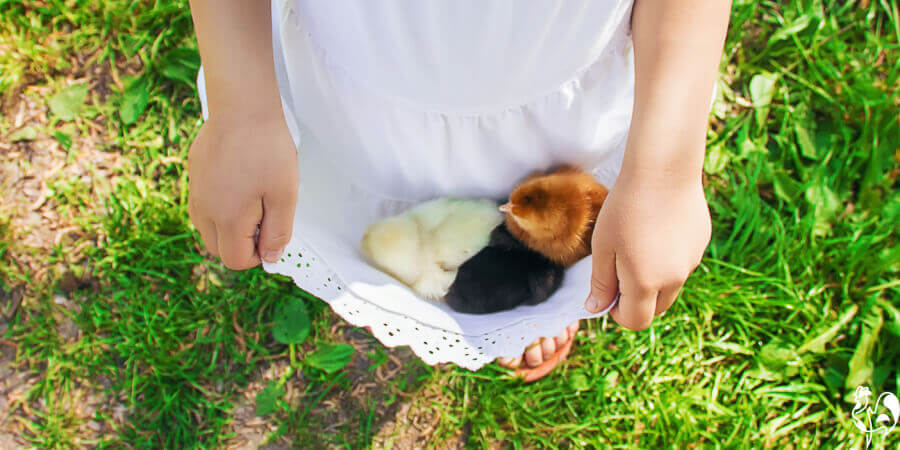 The photo doesn't have to be perfect - in fact, lots of pics that aren't are the most interesting and adorable - like this chick photobomb!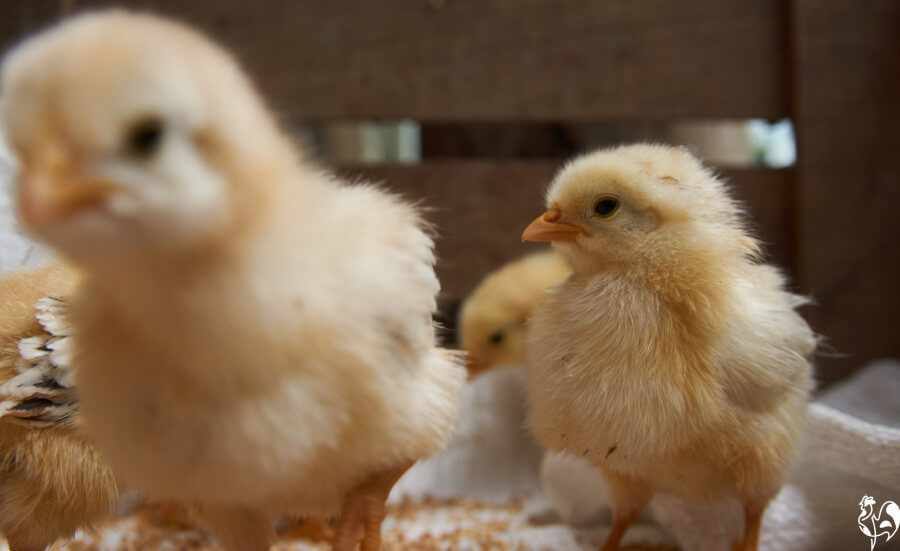 ---
Want to brush up those photography skills?
And if you're not sure you have the skills to take a photo of your chicks which do them justice, I have a whole article for you about exactly that!
It gives easy to follow guidelines about how to photograph chickens, from babies to adults, in any kind of situation from shows to your own back yard!
You'll find that "how to photograph chickens" article here.
---
Now let's see your own baby chicks!
It's always fun to see photos of new baby chicks and to hear their stories. I'm so looking forward to hearing and seeing them.
And it's really easy to do - so what are you waiting for?!
Just click on the invitation below and follow the simple instructions. Don't worry if your photos look upside down or the wrong way round - I will make sure they look their best.
As soon as your photos and story are live, you'll get a notification (if you want one). And then - tell your family and friends to take a look at your growing chicken family!
Chicks should be no more than 8 weeks old. Any submission which has more than 600 words will have its own dedicated page! Under 600 words, your baby chick will share a page with other cutesies.

Share Your Story and Photos Here!
Are you proud of your chicks? Do you think they're just the cutest in the world? Whether you hatched them yourself or have a hen to do the work for you, the world wants to hear about and see them!
Take a look at other people's stories!
Click below to see contributions from other people with baby chicks...

My first baby chicks!
This is my first time raising chicks and it is going well! Patty is a Speckled Sussex, Goldie is a Buff Brahma Bantam and April is a Creme Legbar! …
Cute baby chicks hatched in 2020!
I could not believe my eyes when the Ocado blue shelled egg from the online shop began to develop into a chick. I started it off in the incubator then …
Joy During the Pandemic
Last December, a friend of mine messaged me and asked if I would like to have her flock of five hens along with the coop and related accoutrements. We …
---
Looking for more information about baby chicks? These pages will help!