RIP to my lovely chickens.
by Jaiden
(Monticello NY )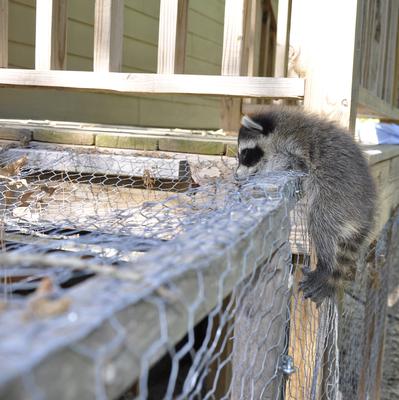 A baby raccoon unlatches a chicken coop. Could a raccoon be responsible for killing Jaiden's chickens?
About a month ago 5 of my chickens were safely locked in their coop. Then the next morning I come out and there was a big hole in the wooden door.

I opened the door and saw my chickens with their head bit off. I don't know what happened but something got them.

I was so sad I went and buried them all by my self ... I'm only 11.