Can't find what you want?
Search this site!

Welcome!
From February 2019, you will be able to sign up for this 28 day incubating and hatching course.

This course has existed for five years, and in February 2019 it will become an updated, more detailed online course, which will include membership of an incubating and hatching group.
The course will require a subscription to join. My loyal newsletter subscribers will be offered a discounted rate.

If you wish to receive more information about it nearer the time, please sign up for my free newsletter at this link.
My less detailed information about hatching will still be available for free, here.
Hatching Happy Chickens - your 28 day guide to perfect peeps!


So you're thinking of hatching eggs but not sure where to start?

Worried you might kill off all the chicks before the eggs even hatch?

Anxious to know more about what happens inside the egg?


Or just fascinated by the whole process of hatching healthy, happy chicks?

Join my "Hatching Happy Chickens" group - you'll love it (and learn at the same time!).
In this 28 day, step-by-step series, you'll discover :
What words like 'candling' mean and when you should and shouldn't do it.
How eggs develop on every single day of incubation.
When and why moving the egg could kill the chick.
In videos, pictures and text you'll learn :

How to see the chick developing - without disturbing it.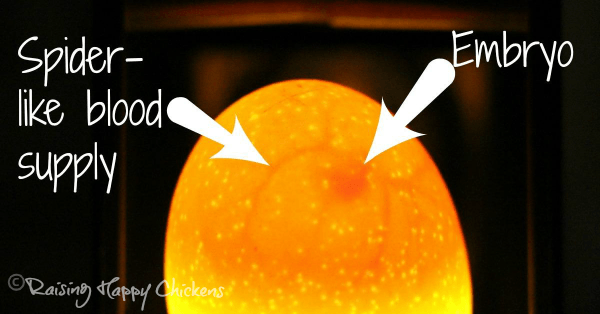 What's normal, what's not, and how to deal with problems.

What to do with your chicks after they've hatched.
Don't miss out!

My loyal group of newsletter subscribers will be offered this course at a discounted rate when it's launched in early 2019.
To join that group, sign up for my newsletter at this link.

Have a question about my hatching course? Ask away!
---
If you enjoyed this article and found it helpful, I'd love you to let me know by clicking this button - thank you!
---
Thank you for sharing the chicken love!