What is a chicken run, and what should it contain?
Everyone concentrates on creating a perfect coop. But what about making sure your flock has an outside space which is safe and healthy?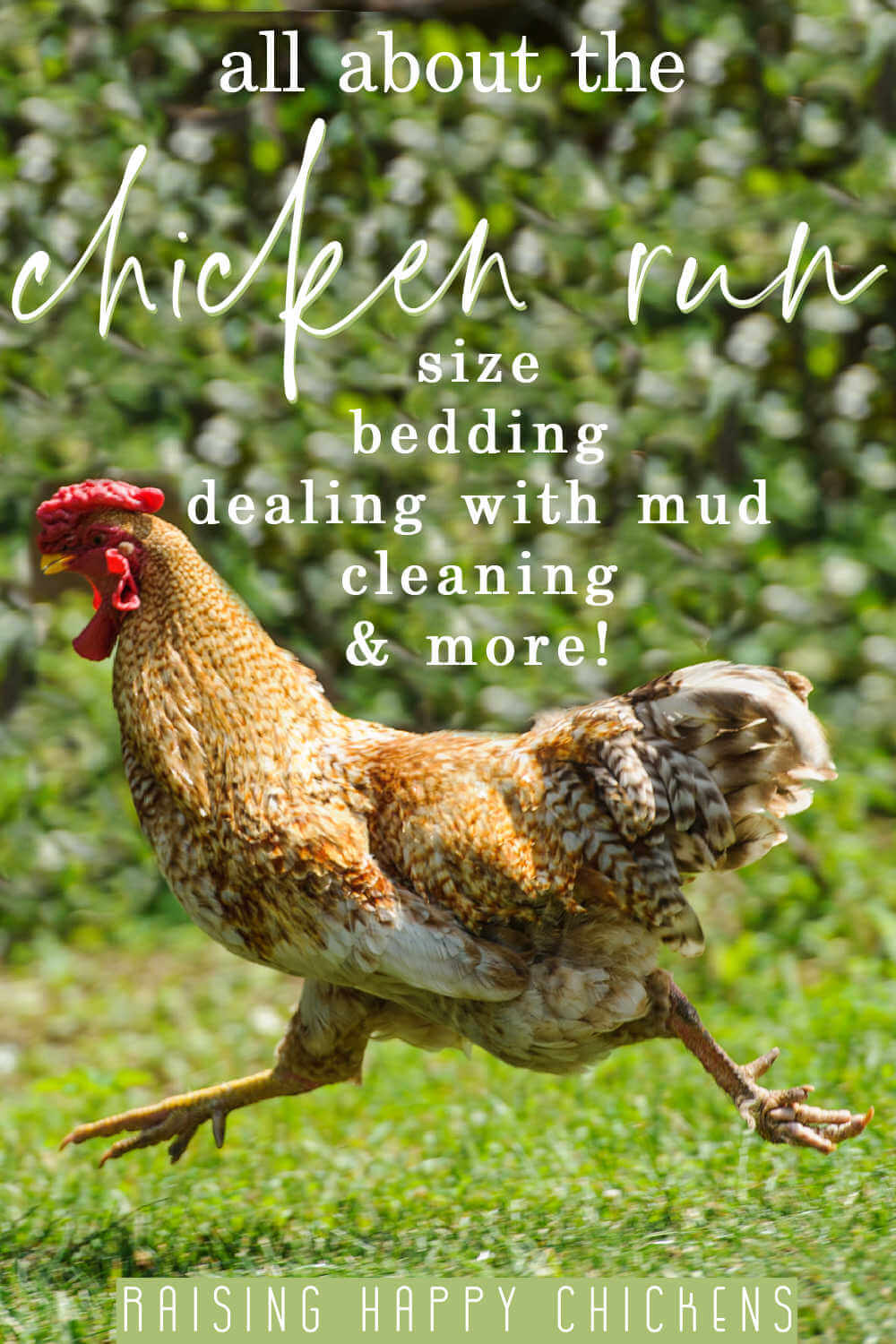 In the excitement of providing an a house for chickens, details about the run are often forgotten.
But ensuring a run meets welfare standards is one of the most critically important aspect of raising a flock successfully.
This series of articles covers all the factors you should be considering when constructing the area your chickens will be living the majority of their day in.
And if you already have your coop and run set up, it will help ensure that you have the best possible environment.
From planning the size, location and best flooring to ensuring safety from predators, dealing with a muddy space and ensuring the run is kept free from disease, all the information covered is based on research findings and veterinary advice.
Click on the image or headline to go straight to that article.
---
If you want a quick rundown on chicken runs, this article is for you.
It contains all you need to know about what size a run should be, how to manage if you only have a small space, how to make sure it's secure, the basics of what flooring is best, and how to keep the run safe and healthy in winter and in summer.
Just building your run? start here.
---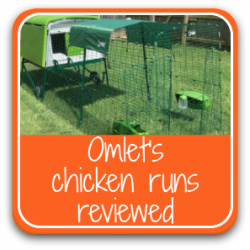 If you're looking for a purpose-built run for your flock, the answer may lie within one of Omlet's designs.
Small or walk-in, linked to an Eglu coop or able to take any stand-alone coop, this article reviews all the different types of run. 
As predator-proof as you'll get and built to last, one of these runs will be perfect whatever your individual situation.
---
This portable fencing is great for keeping chickens in – but won't keep predators out.
Use it to separate new members of the flock, or keep chickens off your flower beds – or on an area of your veggie garden you want them to turn over!
My review is based on my personal experience of using both the old, and the new, improved version of Omlet's chicken fencing, and on a summary of over 400 other reviews.
---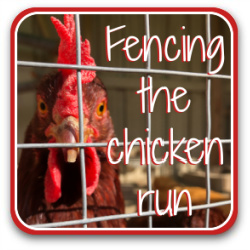 Which kind of fencing is the best for a chicken run?
We know that the run needs to be secure against predators, and to keep chickens in, but how do we make sure we're using the right materials to keep our chickens safe?
This article looks at different types of fencing for both a large and a small run.
---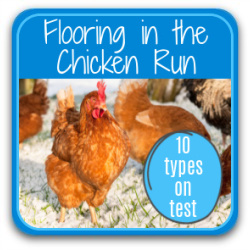 What kind of flooring works best in a run?
This article starts with research about what chickens need to keep safe in the run. It examines the facts behind ten different flooring types, looking at what's a "must have", what's a "nice to have" and what's best in different situations.
Review them all, then make a decision about which best suits your circumstances.
---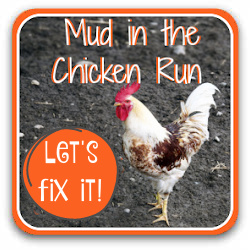 It's something we all dread come the rainy season: the chicken run becomes a mud bath.
Mud is bad for chickens. It can cause issues like Bumblefoot, it can harbour diseases such as Avian Influenza (bird flu), it can be a slipping hazard causing torn ligaments or even broken legs.
This article examines the most common causes of mud in the run – and how to put them right.
---
We all know the importance of cleaning our coop regularly. But what about the run?
Lack of care in the chicken run can mean a build up of bacteria, viruses and fungi – it's a known issue with bird flu. And disease can set up home in the most unlikely of places.
Here are seven easy steps to making sure your run is providing a safe, healthy environment for your flock. From avoiding issues with wild birds to sanitising hard areas, cleansing the land and keeping added extras like dust baths clean, this is a critical article.
Don't skip it!
---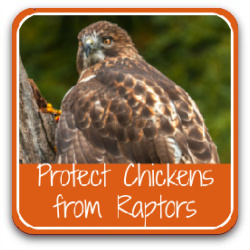 Beautiful as they may be, raptors are a major problem in some areas. After all, an unprotected chicken can make an easy meal for a bird needing to feed its young.
The run is the place where chickens are most vulnerable. This article examines ten ways to keep your flock safe, from providing cover, shade and shelter to the use of decoys, light and noise.
It's based on evidence of what works. It's essential reading.
---
It's winter. Or summer. Your chickens can't move around much because it's too cold. Or hot. They're bored. And bored chickens create problems, from feather pecking to egg eating and beyond.
In this article you'll find no fewer than 25 ways to keep your chickens entertained at times when they can't forage and entertain themselves.
From food-based games to outdoor activities and toys, these are inexpensive, fun ways to keep your flock happy as well as healthy!
---
Other pages you may find useful.