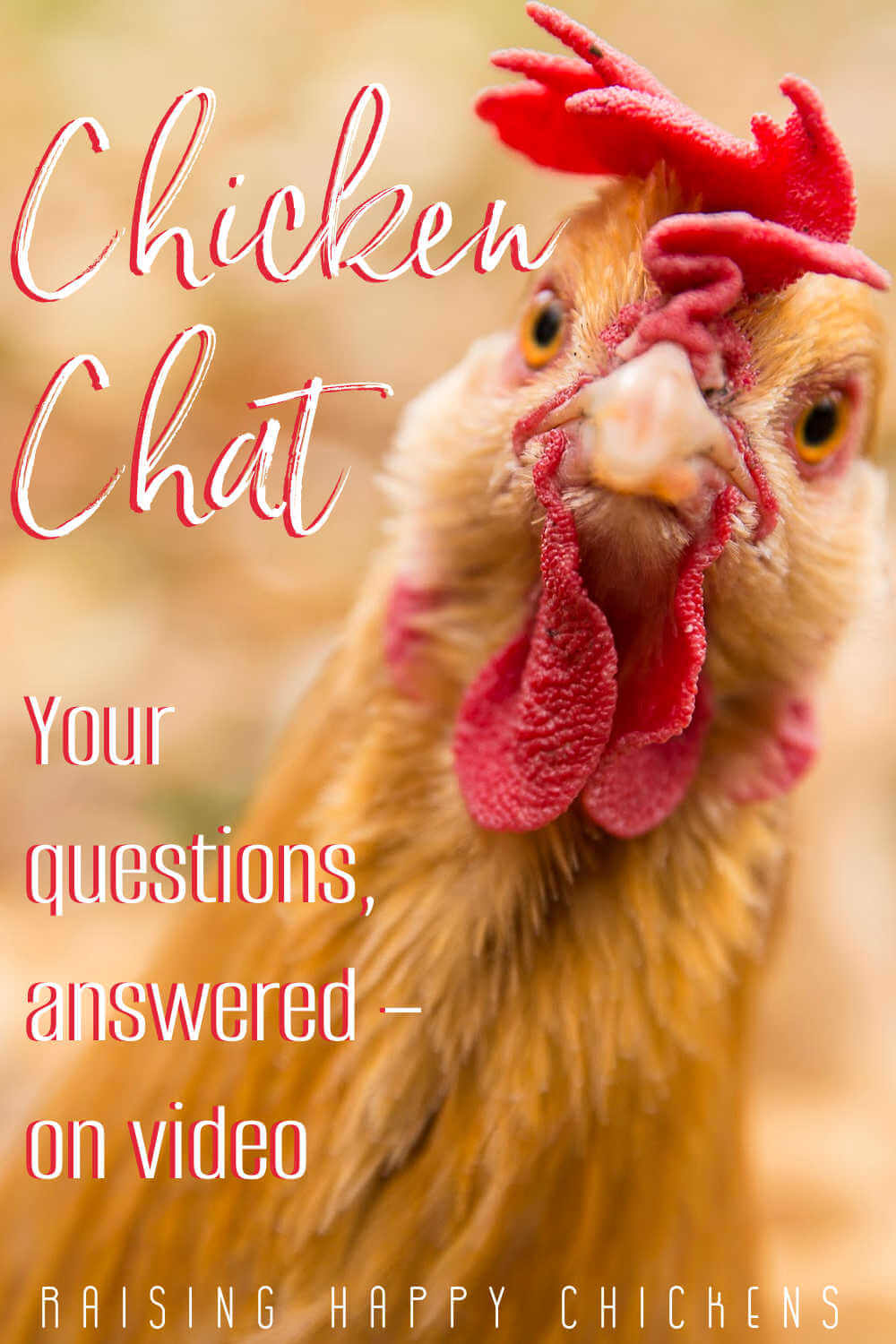 Well, your wish just came true!
In this series of videos, I answer questions covering every aspect of backyard chickens which have been asked by a range of people from absolute beginners to experienced keepers who have had flocks for generations.
The questions are all put to me by my loyal "chicken digest" newsletter subscribers. 
For everyone else, I'm afraid the opportunity to ask questions and have access to the detailed  Q&As is locked.
Do you have to pay to unlock this?
No! It's absolutely free. But you do need to subscribe to my free account and (also free!) weekly "chicken digest" newsletter.
You'll then have access to all the content on this site, and in the newsletter you'll find extra up-to-date, properly researched, easily applied information about raising chickens which is not available anywhere else on this site. 
All that information is locked for everyone else.
And I'll look forward to meeting up with you every Monday!
How Chicken Chat works.
Step 1: Submit your question.
Simple to do. Just send a reply to any of my chicken digest newsletters, marking the subject line "Chicken Chat". That will make sure I prioritise the message.
I will answer as many questions as I can, giving priority to those that several people are asking.
Only my newsletter group will be able to set the questions. I will not be answering questions from my contact page or social media accounts.
Step 2: make sure to subscribe to my YouTube channel.
Click both the "Subscribe" button and the little bell which you'll see. This will make sure you're notified every time I add a video.
Step 3: always open your "Chicken Digest" newsletters.
There will always be a link to new videos in the newsletter, together with information about what the latest questions were.
The newsletter will also be the place where you'll find information about and links to any "live" videos, where you'll be able to ask your questions live.
Step 4: where to find the videos.
They will always be on the YouTube channel, and some will also be here on my website.
The website videos will be free from ads (YouTube currently puts ads on whether I want them to or not) and will have more detailed information. They will also include some "live" events which only people who have signed up for individual accounts (that's you!) will be invited to.
The links will always be on this page, so bookmark it!
Step 5: enjoy!
I hope you'll find these Q&A sessions helpful. I'm sure you'll let me know if they could be improved!

---
The Chicken Chat videos!
These are links to the videos on my website. Each one is on a page which talks about the subject of the video. The list will build up over time, so please do bookmark this page so as not to miss any!
---