2022: The Hatching Club is currently suspended.
Unfortunately, due to both the restrictions of bird flu in the UK, the global pandemic and lockdown here in Italy, I am not able to get hatching eggs at this time. So with regret I have to suspend the Hatching Club for the foreseeable future as a large part of the course teaches through live demonstrations. 
Hopefully it will be possible later in the year.
So bookmark this page and come back later in the year for details, or join my newsletter where you'll get details before everyone else!

Thinking of incubating and hatching chicks this year but not sure what you're letting yourself in for?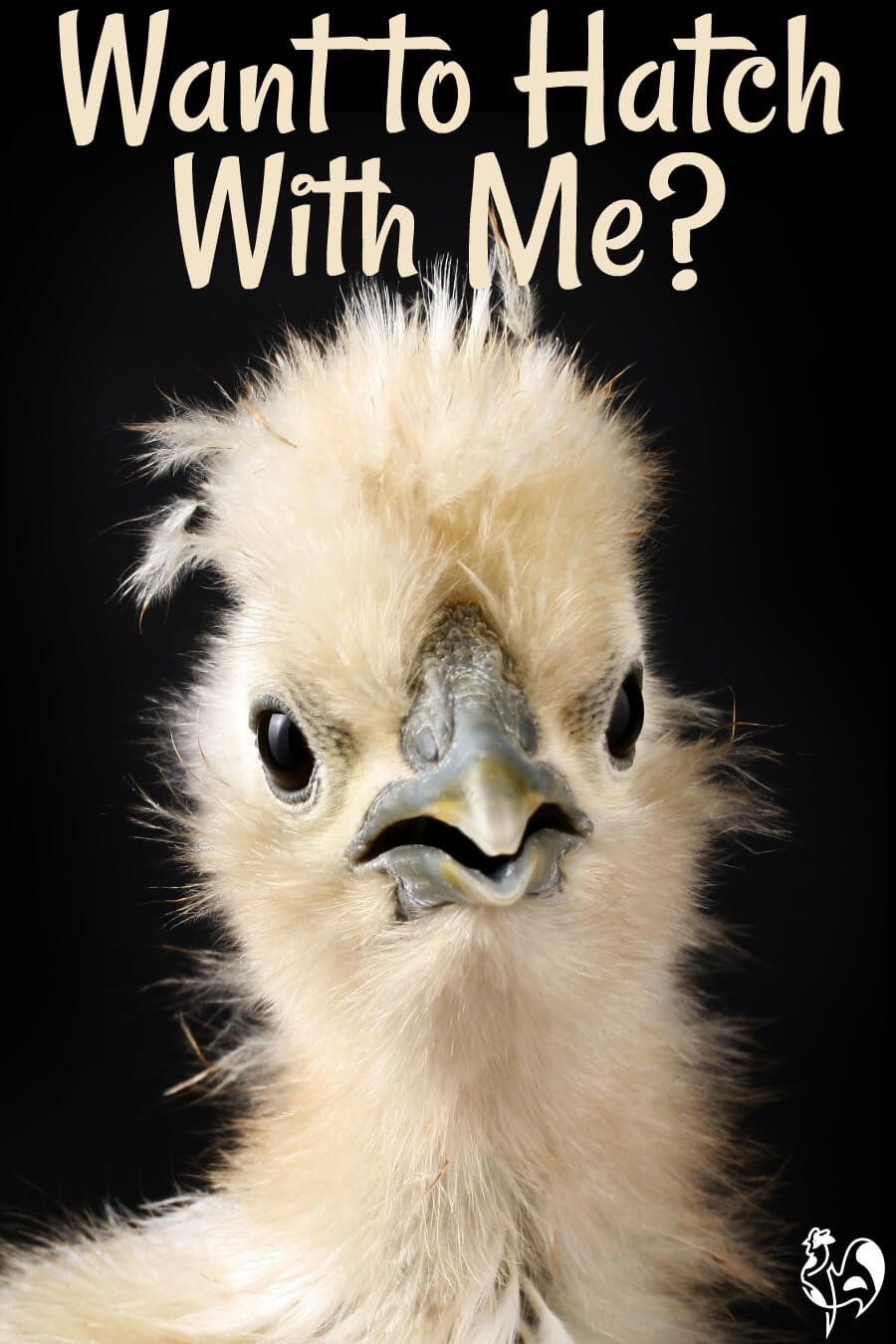 You're not alone!
I hatch every year, and every year I swear I won't incubate any more chicken eggs. And every year, I do! It's the most exciting, and at the same time the scariest, experience ever!
If you're considering incubating but you're not sure what to do, or you're worried about what problems there might be, or whether you'd know how to care for the chicks who hatch, you should take comfort in knowing that you don't have to do it alone.
Because you have access to my updated, detailed online course, which includes a limited membership incubating and hatching group in which I actively participate.
There are two parts to this course:
a series of emails which are free of charge.

the incubation course itself, and membership of a private Facebook group, which require a subscription to join.
My loyal newsletter subscribers will be offered a discounted rate.
My less detailed information about hatching is still available for free, here.
Incubate and hatch your own chicks: a step by step guide.

Sooner or later all chicken-keepers get the bug - we desperately want to incubate and hatch our own chicken eggs. And I can promise you, you'll love it. It's a truly magical experience!
But it can also be also incredibly stressful. You'll only love it if you're properly prepared for it.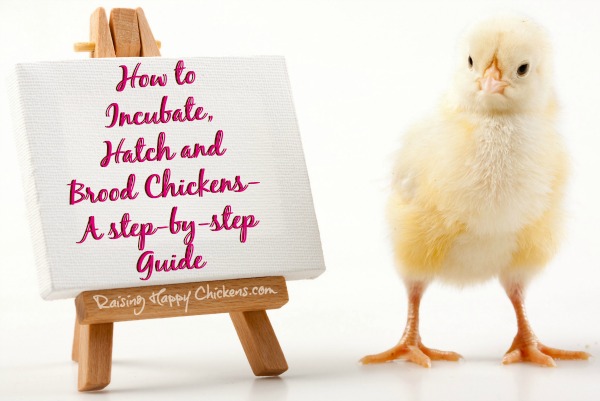 If you're not prepared, it will stress you out - and we don't want that. It's not good for you and it's not good for your chicks.
It's not difficult to be prepared. There are just a few steps you need to take and a few things you need to have before you start.
Nor is it difficult to incubate and hatch successfully. But again, particularly if you don't have much - or any - experience, you need to learn something about what you're doing.
That's where I come in.
My aim is to give you the confidence to incubate, hatch and brood successfully - while keeping your sanity.

This page is the start of a whole step-by-step 'course' on how to incubate, hatch and brood successfully. 
I lead you through each part slowly and carefully, from the time when chicks are just a glint in daddy rooster's eye to the point where you have a flock of happy, healthy chickens giving you delicious eggs - and a lot of fun.
What's so special about it?
I have done all the research, so that you don't have to! And I've hatched chicks every year for the past eight years. That's a lot of chicks! (Just ask my husband!).
There is a huge amount of information out there, some of it excellent. But some of it's misleading, some just downright dangerous.
As well as offering my own practical experience, to be sure of giving you the best possible advice I've read a large number of articles, books and research projects - I've listed them all here.
They can be hard to understand. They are often long, and almost always written in 'jargon'. If you want to wade through them all please - be my guest.
Or you could just join my hatching series and save yourself the bother.

Here's what the free e-mail series covers.

If you're going to share your e-mail address you need to know what you're signing up for. 
This is what's covered in each of the 28 total e-mails.

1.  Before you start : Make sure you know the law in your area; how to tell if your family is ready; what hatching's really like - the real story.
2.  What equipment will you need?  :  What to look for in an incubator; how to make a home made incubator; reviews of commercial incubators; candling and candlers.
3.  It's all about the chickens : Deciding on the right breed of chicken for your family.
4.  No - it's all about the eggs! : Where to buy; choosing and storing to achieve the best hatch.

5.  Setting up the incubator : Including positioning, turning, cooling, temperature and humidity settings.

Please make sure, before you sign up, that what I'm covering is what you need.

Here's what the paid-for course will cover.
Day by day in the incubation process: What's going on inside the egg?
Including:
how the embryo is developing
how and when to candle (and when not to)
exactly what to look for in candling
how to detect a non-developing egg

hatch day: w

hat happens; how long it takes; when to help - and when not to help; hatching problems
how to deal with common problems in newly-hatched chicks

wha

t makes a good brooder, and how to make sure your chicks stay healthy and happy during that first week of life.
Before you hatch...
Before you even think about how to incubate you need to think carefully through the implications of having chicks, who grow into adult chickens - and quite often, roosters. 
It's easy to get caught up in the excitement of it all, especially if you have kids who want to get started now!
So before you decide whether or not to join my Hatching Club, start right here - click on any of these pics to go to that page. Make your decision about whether this is the right time for you and your family.
If you're sure you've thought through the implications of hatching your own chicks, here's more detail about what the course covers.
A. The Free Email Course.
Part I : The right equipment.

Egg candlers - a review of the best on the market.

Ten steps to choosing the perfect incubator.

How to create your own incubator.


Brinsea's Mini Advance 7 egg incubator - will it suit your needs?

Brinsea's fully automatic 24 egg incubator - the Octagon Advance.

The best book about incubating, hatching and brooding - a review.




Part II : Pre incubation.

Choosing the right chicken breed for your family.

Where to buy fertile chicken eggs for hatching.

Choosing the right eggs for incubation success.


How to store fertile eggs before incubation.



Part III: How to's.

B. The Subscription Only Hatching Club.
Part IV : Incubation.

Hatching and first days post-hatch.
Hatching: common questions answered (and the opportunity to ask more!).

Preparing for post-hatch: brooders, heat lamps and what you need to do next.

Common issues in newly-hatched chicks - what they are and how to deal with them.



The Hatching Club Group.
This is a Facebook group accessible only by members who have subscribed to my hatching course. You will have access to "live videos" of the incubation process, and frequent Q&A sessions where you'll be able to get advice about your own hatching process. 
And, of course, the company of other chicken-holics who love to hatch!
Don't forget... Sign up to my newsletter for early access at a special price.


---
Or, for a quick overview of the process ...

If you're not sure you're ready for incubating yet, use these pages to get an idea of what's involved. They're nothing like as detailed as my full hatching series, of course, but they're a good starting point.

Happy hatching!