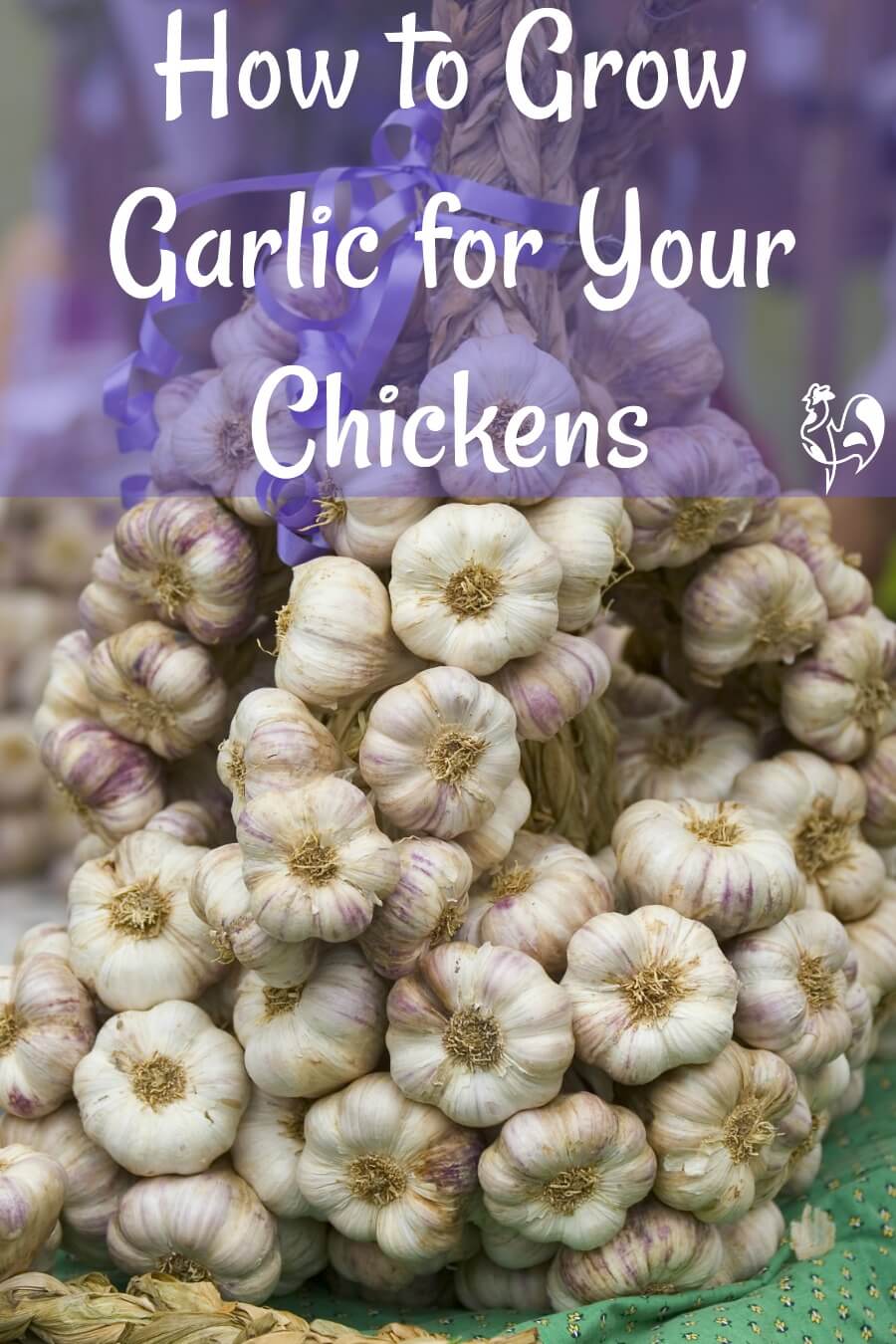 I've examined the facts about the amazing benefits garlic for chickens previously - if you've not seen the article, take a look at it now.
Given that garlic has such amazing benefits for chickens, it makes sense to give them the best you can find.
Supermarket garlic can be modified in all kinds of ways which, if you knew about them, you wouldn't want your flock (or your family) to eat.
Growing your own means you have control over the entire process. You can ensure that the garlic is fresh, not genetically modified and free from chemical treatments.
It's also a lot cheaper than buying from a store - you get a lot of garlic from one little clove!
And it's really, really easy to grow the most delicious garlic, even in the smallest space. It's in the category of "if I can do it, anyone can"!
Here's how, in just six simple steps.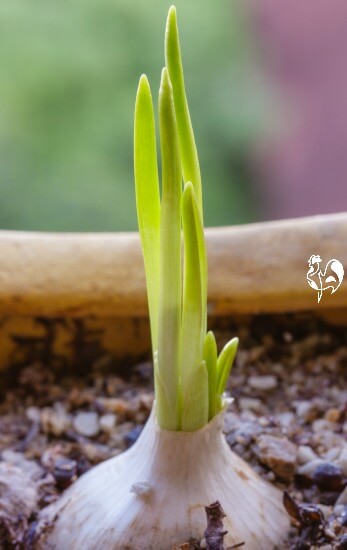 Start sprouting in a pot if your soil is heavy and / or wet.
Keep the site free of weeds by hand-picking the weeds while they're small. Allowing them to grow will interfere with the garlic's growth.
Once the stalks begin to turn yellow, stop watering. If you carry on, you run the risk of rot. If I plant in October, I tend to stop watering in June. 
Remove any flowers that form on the growing stalks.
The green shoots (scapes) can be snipped off before they flower, and used as a garnish in salads or scattered on your chickens' food.
Step 5: Harvesting garlic.
Garlic takes a long time to grow. It's ready for harvesting once the leaves have turned yellow. Planting in October, I find mine is generally well ready by the mid to end of July.
Dig the newly-formed bulbs up carefully. I find a fork is the best way to lift them - they bruise too easily using a spade or trowel.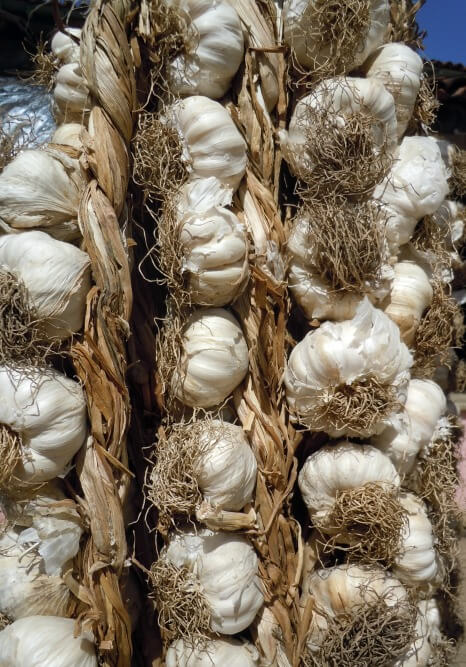 Garlic makes an organic, non-toxic, environmentally friendly insect repellent.
It can be used as a control for both red mite and scaly leg mite, and Gail Damerow talks of studies demonstrating its effectiveness against Northern Fowl Mite.
The jury is out on whether garlic can repel mosquitoes - there's no scientific evidence one way or the other. But if mosquitoes plague your chickens, it may be worth trying.
To make a garlic spray...
Peel all the cloves from one head (bulb) of garlic.
Crush them in a garlic press or blitz in a food processor.
Drain the juice by pressing the pulp through mesh or a muslin cloth and catching the liquid in a bowl.
Combine the liquid - there should be about 50 ml (one quarter cup) with 500 ml (2.25 cups) of water.