Can't find what you're looking for?
Search this site!

An extraordinary chicken calendar for extraordinary chicken-lovers!
Sorry to disappoint - this calendar sold out way before Christmas 2017. It always does!

Bookmark this page and come back in about August 2018 to make sure of next year's edition!

(I kid you not - August! Every year people write to me even in early December saying they were too late!)
You'll love this calendar as much as I do.  You'll love it because it will make you smile every day - and because your chickens are extraordinary too!
It's that time of year again.  You're looking for gifts for people who love chickens which will last all year through.  Or, you love hens yourself and feel you deserve a treat (you know you do!).  Or you want to put a little something on a 'wishlist' as a heavy hint for your family.  
Well, how about this for an idea?  (See, doesn't this pic just make you smile straight away?)
Click here or on the pic to buy it now.
Here's the thing ...

I don't advertise anything I haven't tried myself.  And I buy this chicken calendar every year (I give a couple away to chicken-loving friends but I always make sure I keep one for myself!).
Why?
Because it makes me smile every time I look at it.  Because chickens are fun, and this calendar shows it.  Because chickens are different - and it shows that too.
Because chickens are extraordinary!

Here's my 'Extraordinary Chickens' calendar from this year ...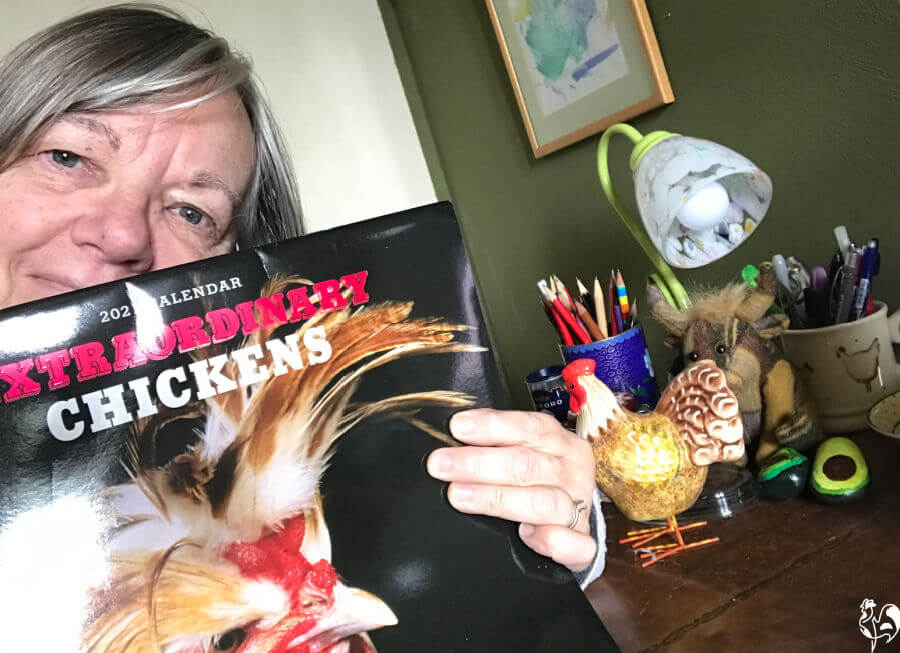 I keep it hanging in my work area, where I can see it every day.  It tells me the dates, of course, but it's more than that.  It's my daily entertainment!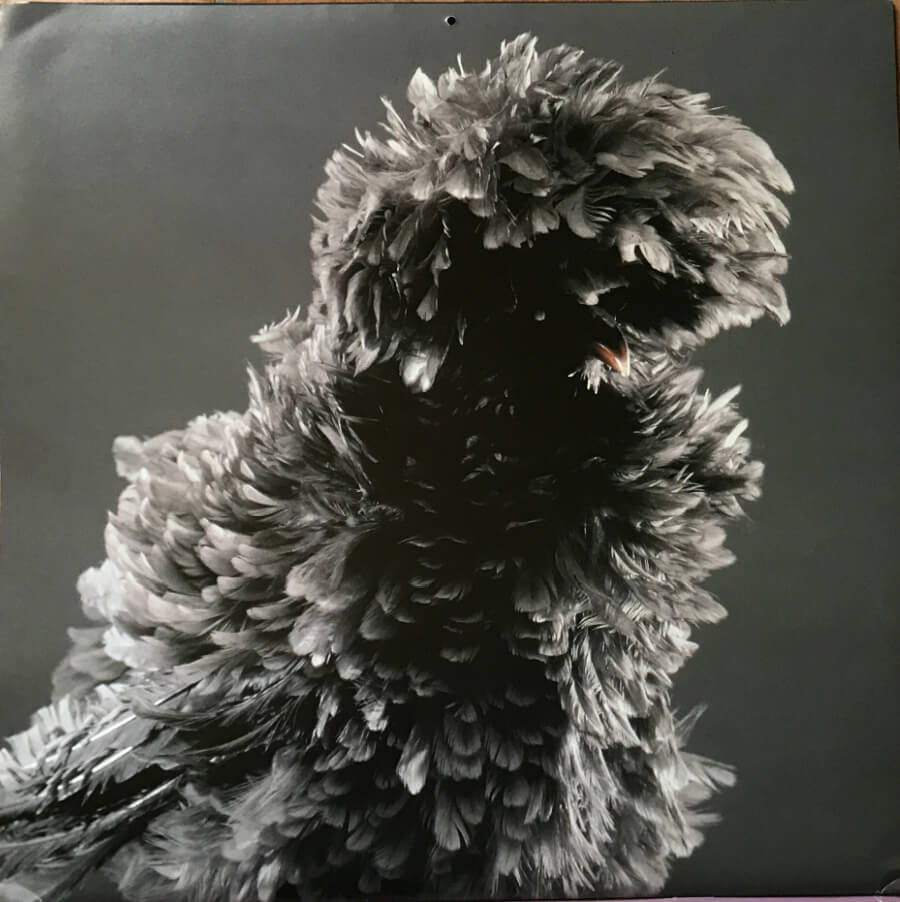 The pictures are of such great quality from a photographer's point of view but importantly, they really do capture the fun, charm and sometimes the craziness of both hens and roosters.  What's not to love?
Practical things.

The calendar is well printed on a good quality, heavy gloss paper.  It looks expensive.  It's stapled together with a small hole for hanging.  (This is the one thing I'm not keen on - I'd really prefer some kind of metal hanger but it's not designed that way.  Oh well - you can't have everything).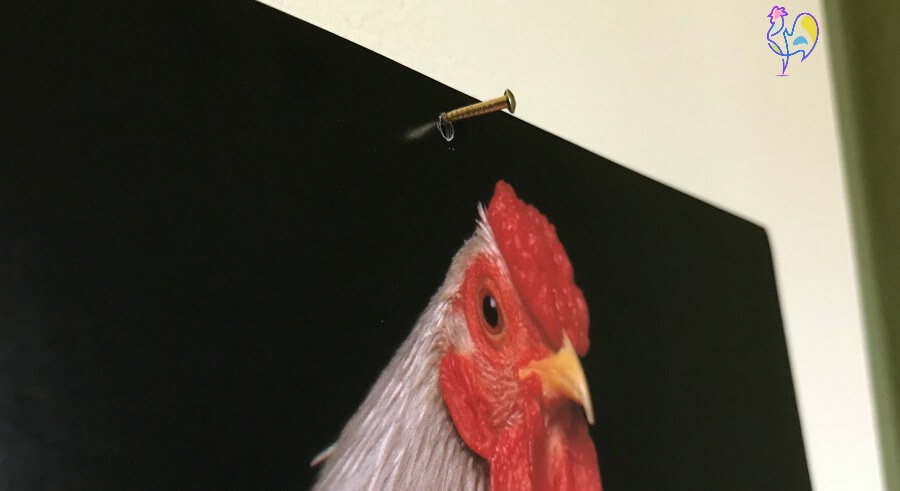 It gives all the usual holidays for the USA, Canada and the UK together with important dates from other countries and the occasional day most of us have no idea about ...

It also tells you which breed the large photograph is, and which the smaller thumbnail on the bottom of each month. 

If you're looking for a family calendar though, where you can keep track of lots of appointments, this isn't the one for you.  The daily squares are quite small.  In fact, I don't use it for anything but a quick 'at a glance' calendar.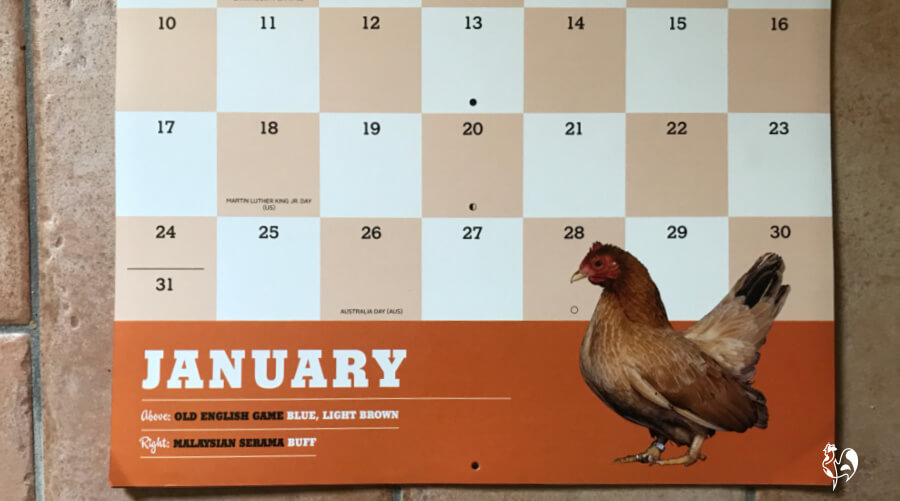 Here's the back.

LOOK at all those lovely chickens!
Click the pic to buy.


Can you tell how much I love this chicken calendar?

Don't leave it too late though - this calendar always sells out long before the New Year.  I've learned that from hard experience!
If you want to buy the extraordinary chicken calendar, just click on the pic below or, if it's too soon to talk about Christmas yet, Pin it for later!
Or, if that one doesn't do it for you ...

I can't lie - do especially love this one.  But sometimes people buy me different calendars, so here's a few of my other favourites too.  Enjoy!
---
Looking for other Christmas gifts for chicken lovers?

The reason I know about these is that I own most of them myself!  So I can honestly recommend them.
If you click on the pics, you'll go to a review of each one with and explanation of where to buy too.
Ooooooh you MUST have a look especially at the Chicken Fairy-Tale book - I guarantee, any chicken lover (particularly if you have Silkies) will adore it! Find it on the "Christmas Gifts" page.

---
Some links on this page are affiliate links, which means that if you purchase a product through them I receive a small commission. There is no extra cost to you. More details can be found on this page.
Because my integrity and your satisfaction are very important to me, I only recommend products I have purchased or would purchase myself and which I believe would benefit you. To learn more please see my affiliates disclosure document.

If you found this helpful, please take a few seconds to share it - thank you!